How to use mobile device group control function (Android)?
Tips:

(1)Mobile phones and computers need to be in the same local area network environment and logged into the same account to detect devices
(2)Support batch control and change the proxy status of mobile phones or Android simulators on the PC side (support for use on BlueStacks simulator and LD simulator, not support NOX simulator)
Video Tutorial Link: https://youtu.be/8k8C3xtjgRE
1. Download the Android app on the 922S5 official website for batch control of Android devices.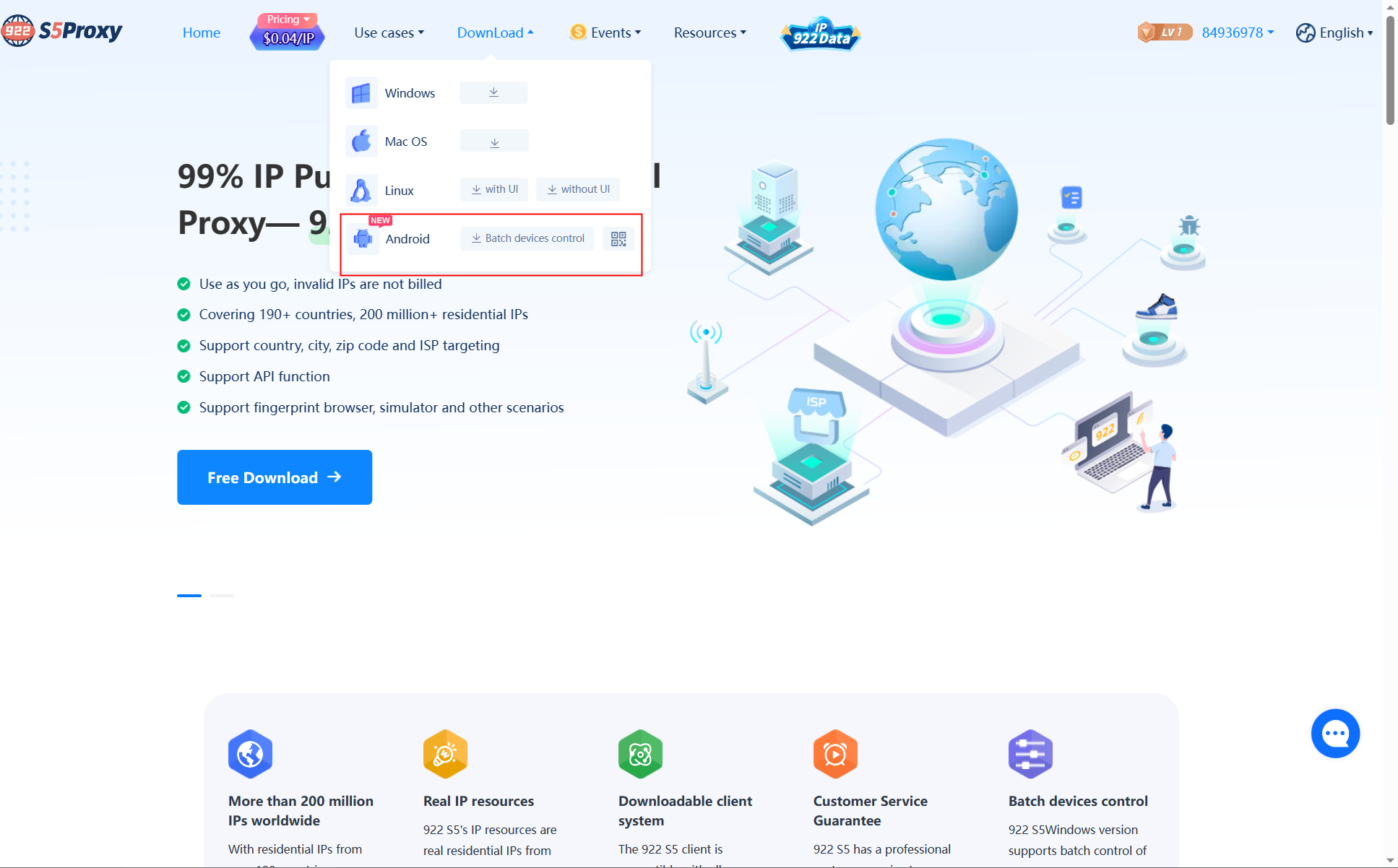 2.It is necessary to ensure that the mobile phone and PC are on the same LAN, and enter the account password on the APP to log in.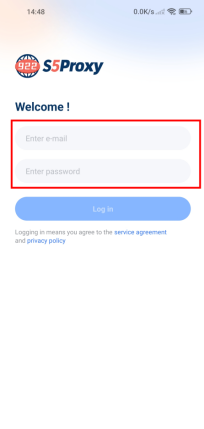 3.Click the start button to activate the batch control function;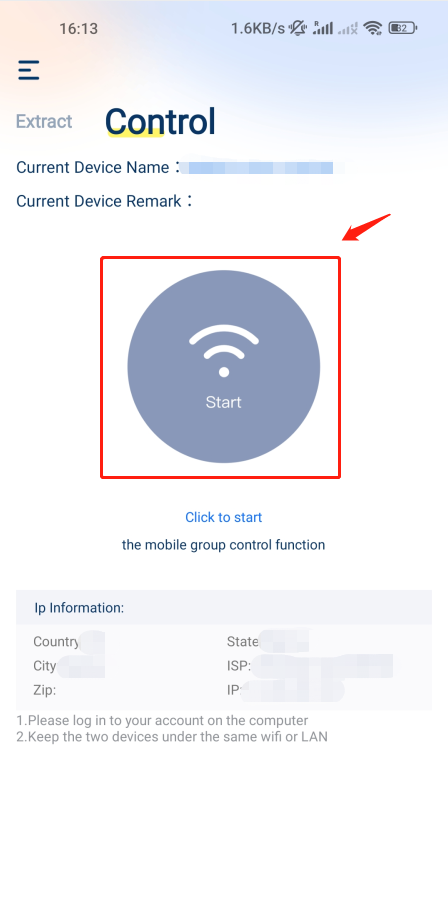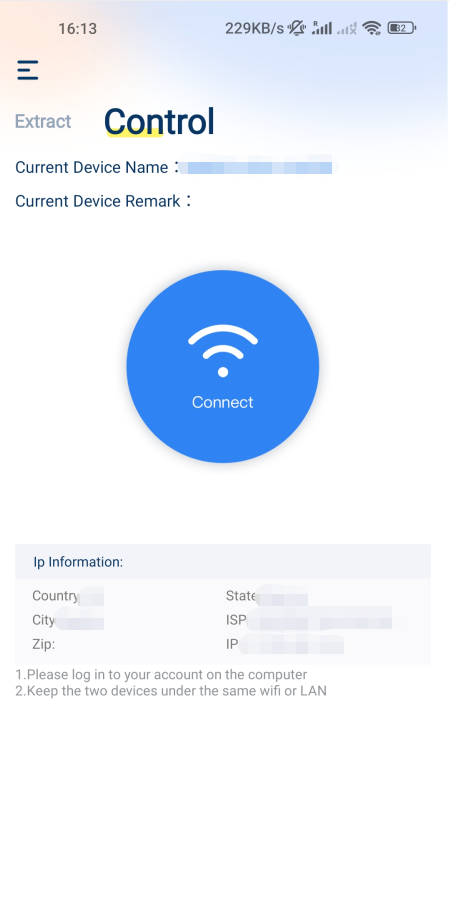 4. Open the 922 client, click on mobile proxy, find the corresponding device, and click the start button. At this point, a prompt "Network Connection Request" will pop up on the mobile phone.
After clicking OK, you can connect to the proxy and the system will automatically assign an IP address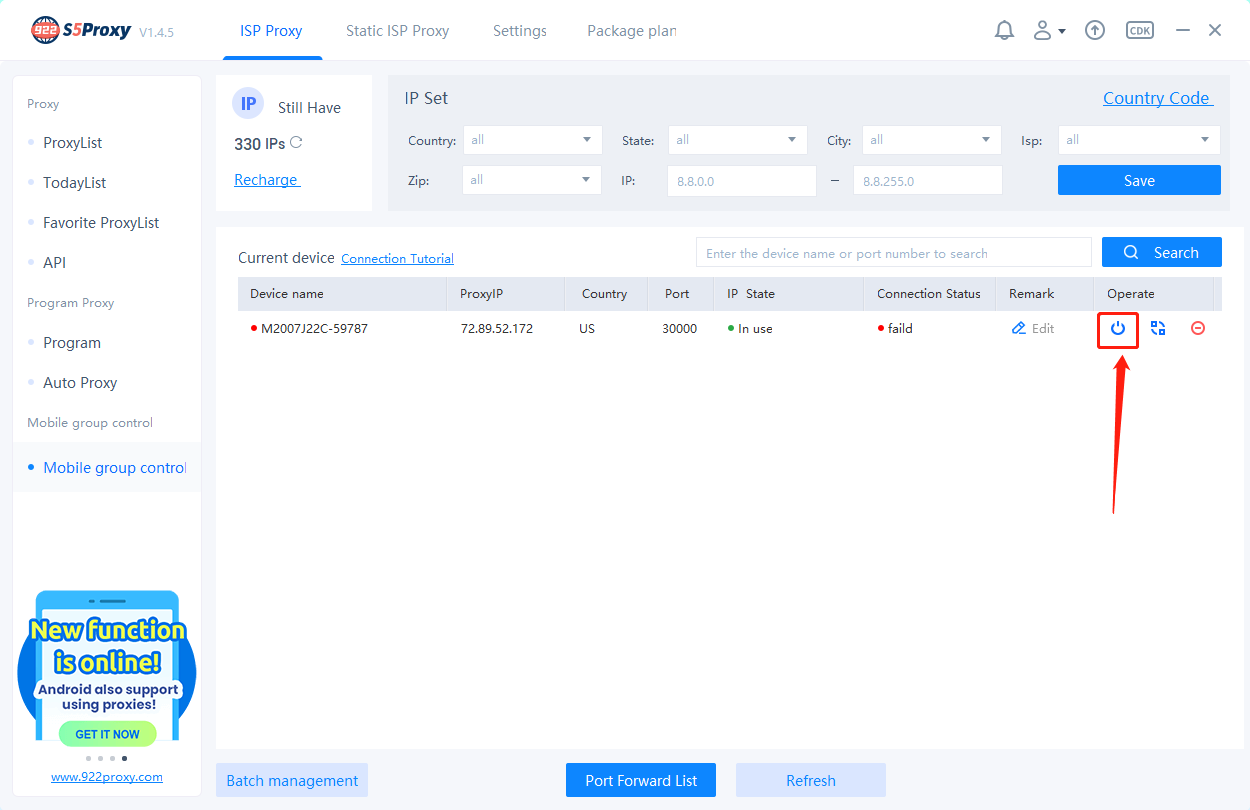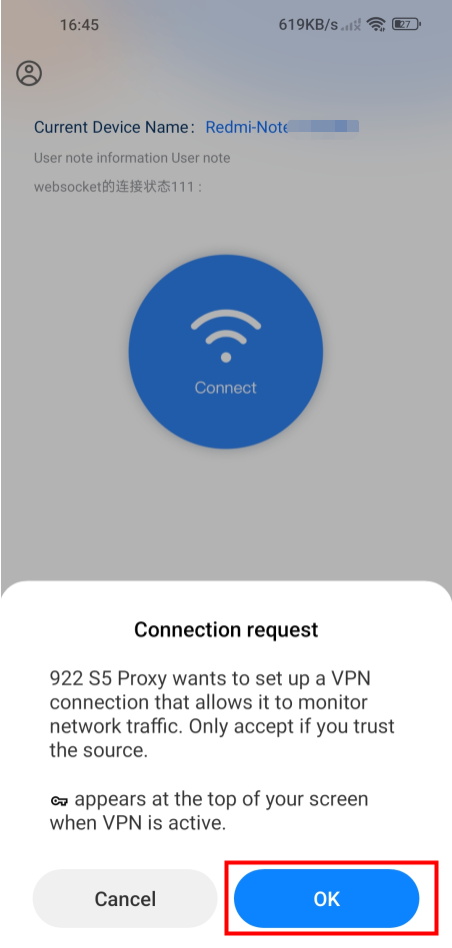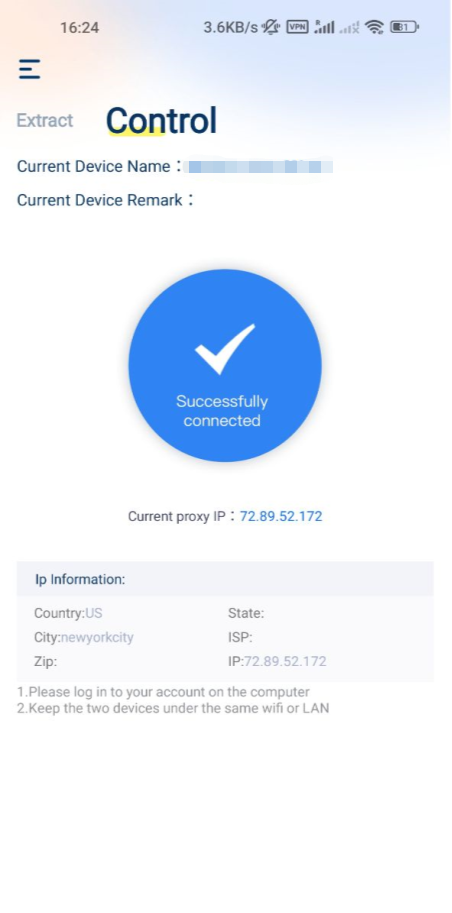 5.If you need to use an IP from another country/region, you can set the IP conditions here, save the settings, and then proceed to the next step.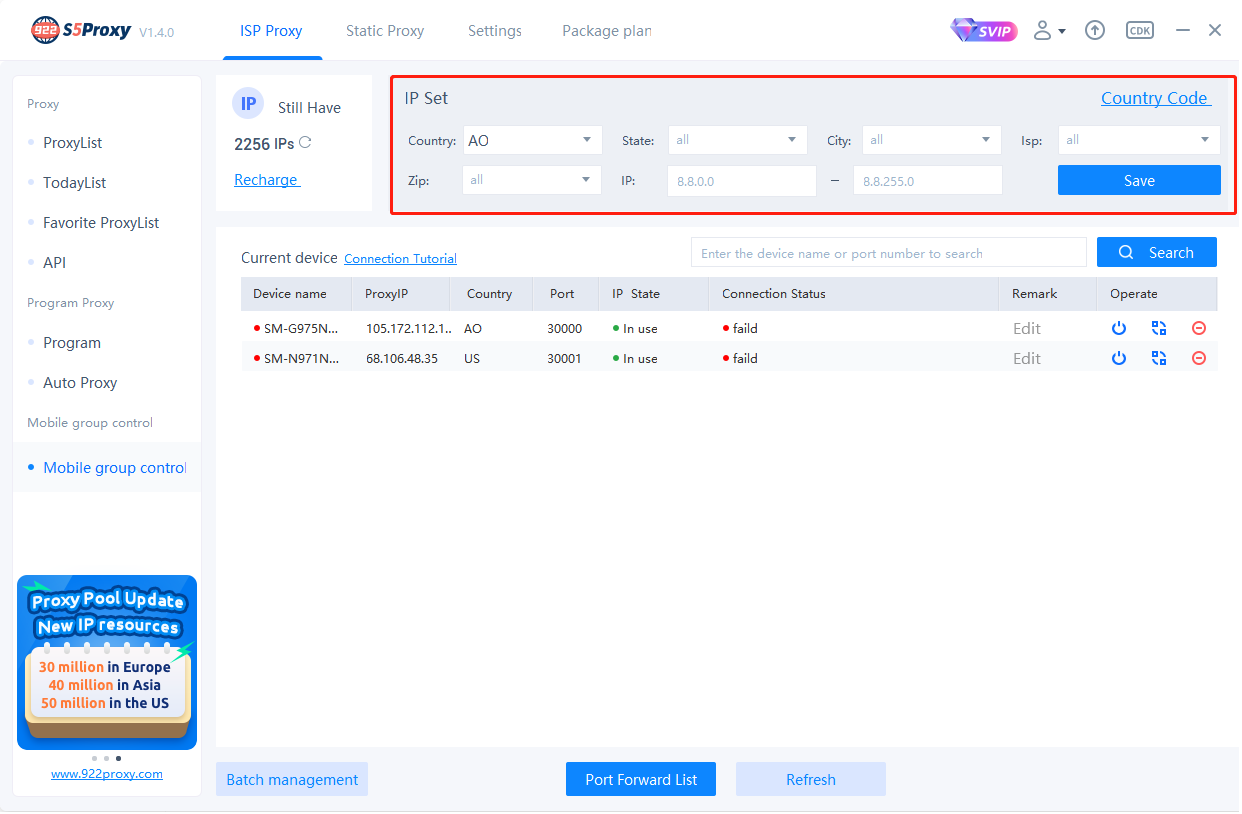 6.You can open "ipip.net" on your mobile browser to check if the proxy is successful
7.Click here to disconnect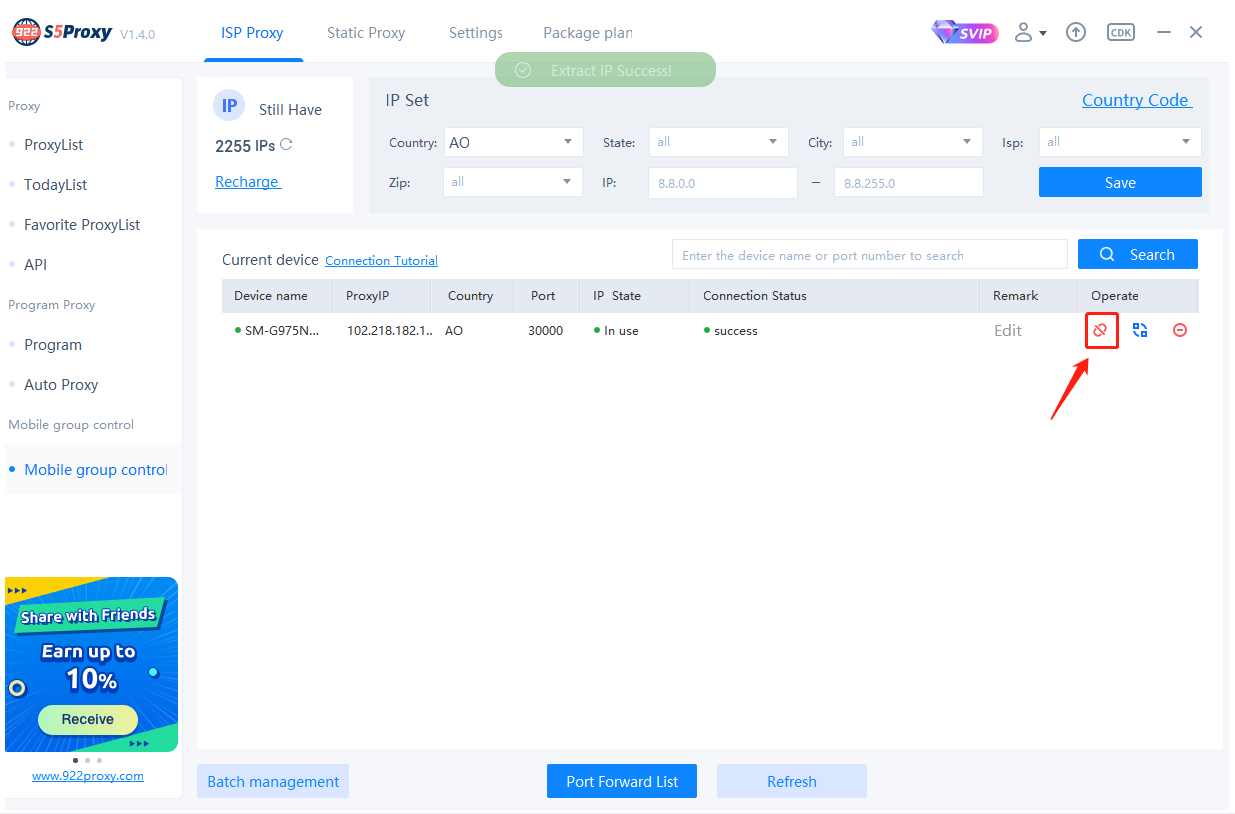 8. Click here to switch IP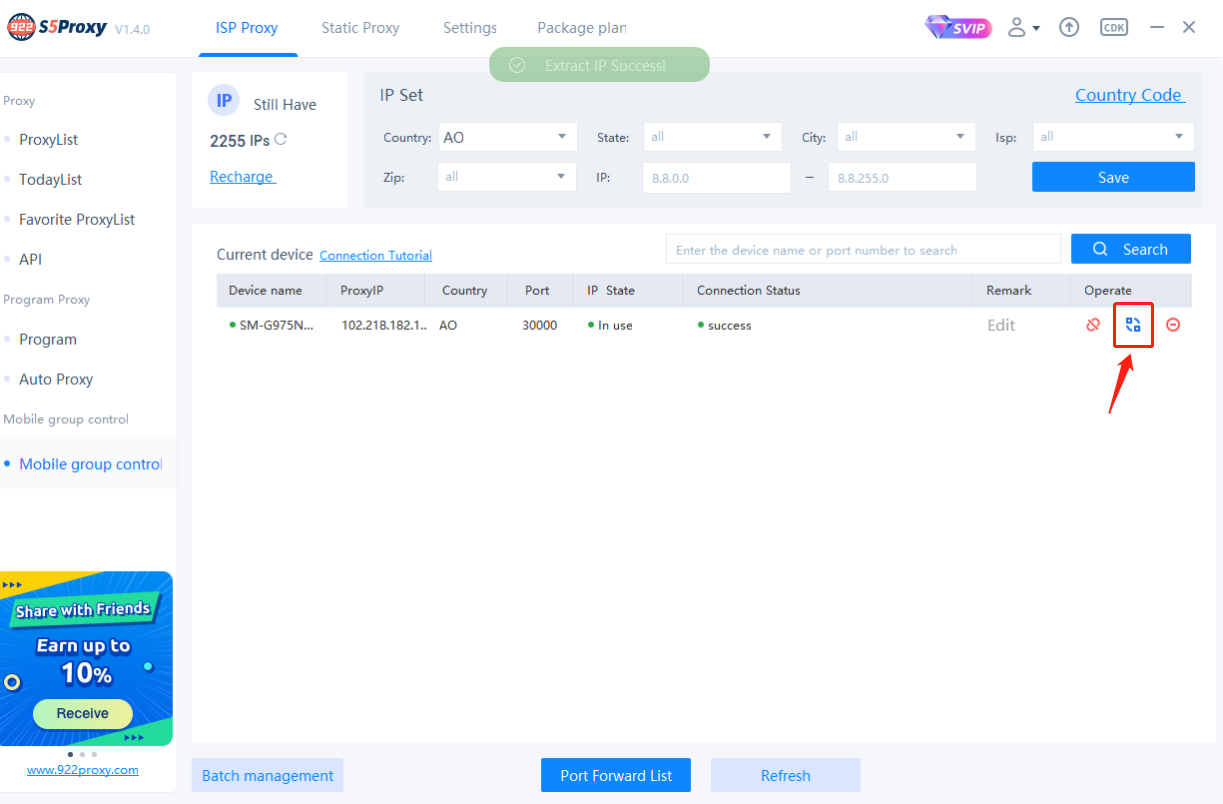 9. Click on Batch management to batch manage mobile devices: batch connection, batch deletion