Download and install the 922S5 client on the official website
-Connection Program Proxy

1. Drag the application you need to connect to the proxy into the Program;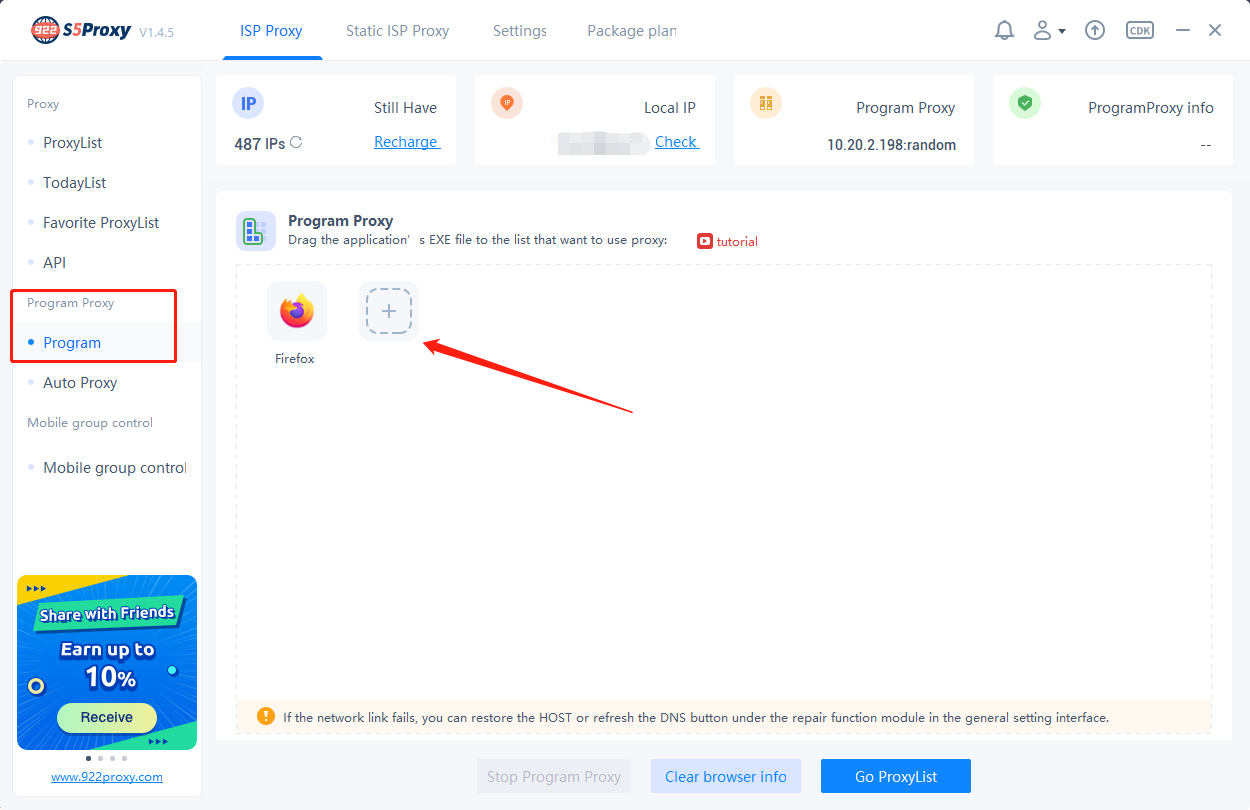 2.Filter countries/cities/operators/postal codes as needed, and click Search to obtain the IP list of the target region;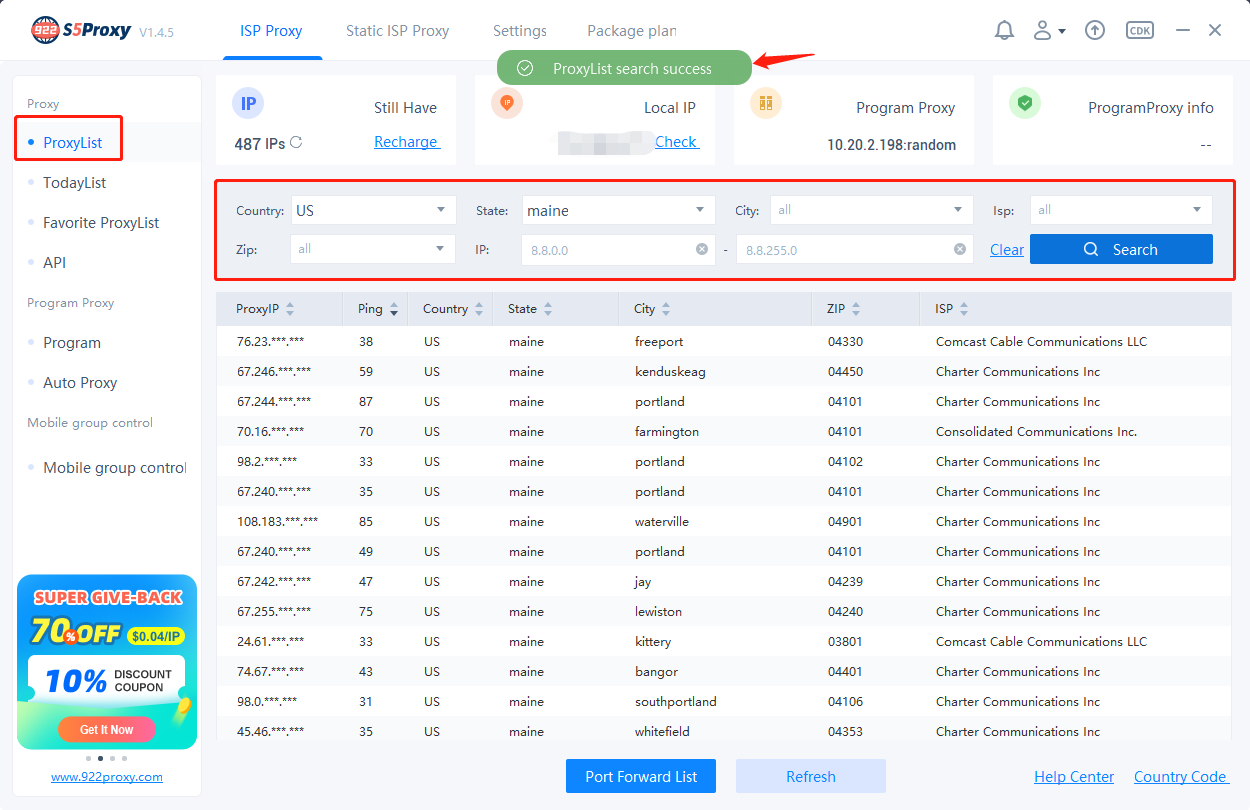 3. Double click on the IP address or right-click on the Program Proxy Connect to prompt "ProgramProxy Started Successfully!".
The IP address you just selected will be displayed in the "Programproxy Info" in the upper right corner, indicating that the proxy has successfully connected.

Click Stop to disconnect the program proxy connection;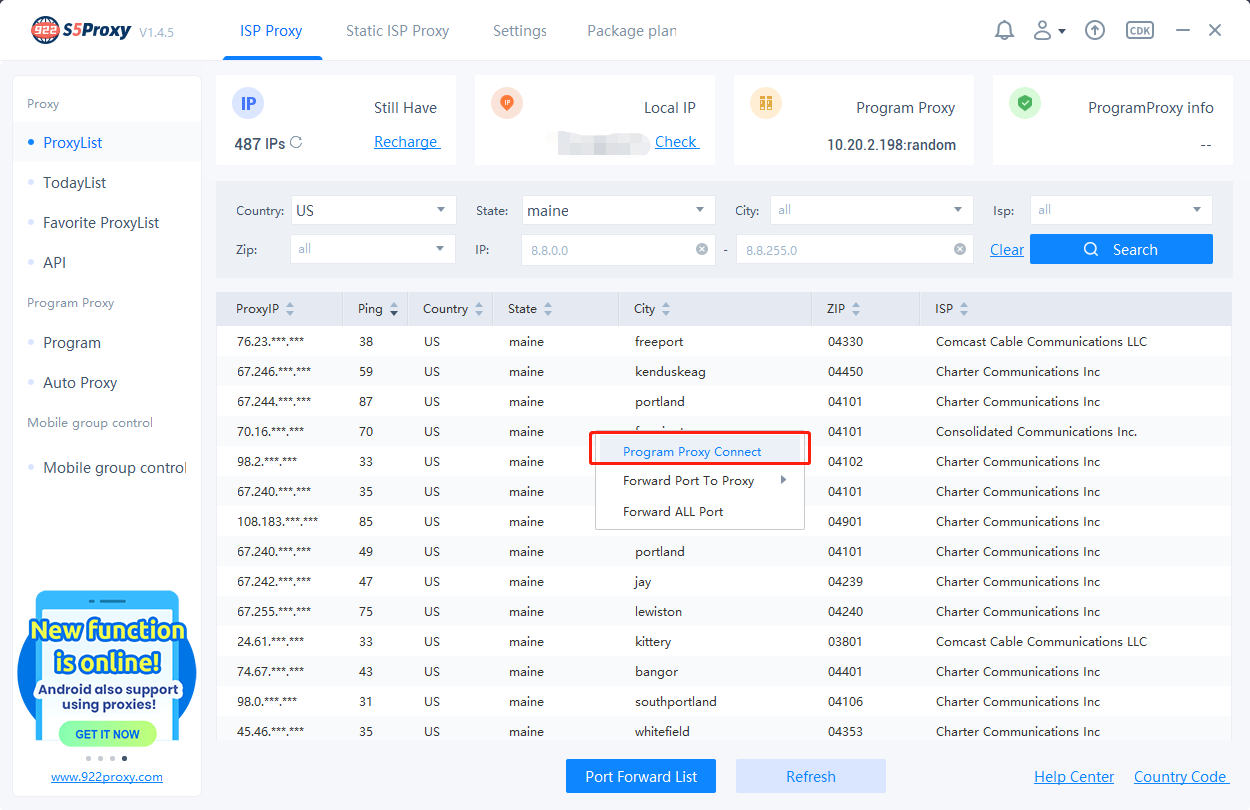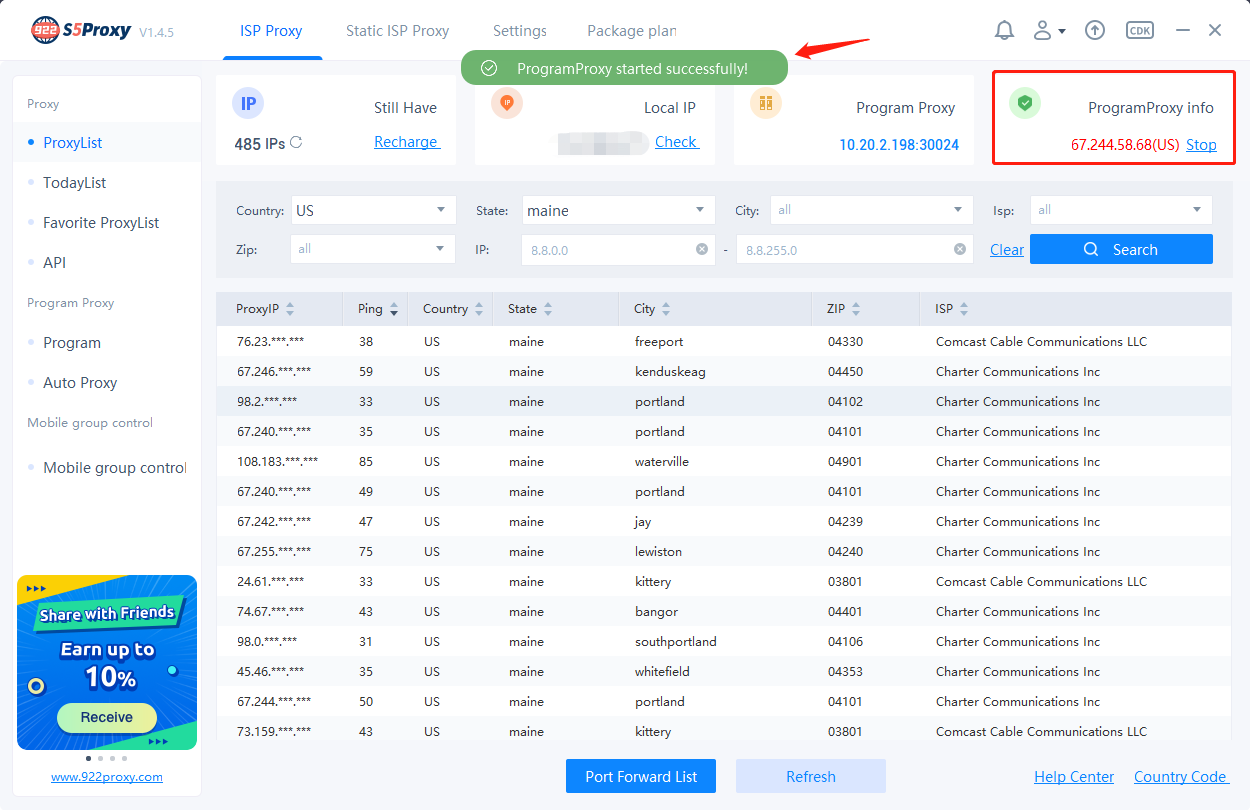 【Tip】 When you connect to the proxy for the browser, browser caching may cause the proxy connection to fail. Therefore, it is recommended to close the browser first and then start the program proxy.
You can check the following options in the settings to ensure that the browser proxy successfully connects.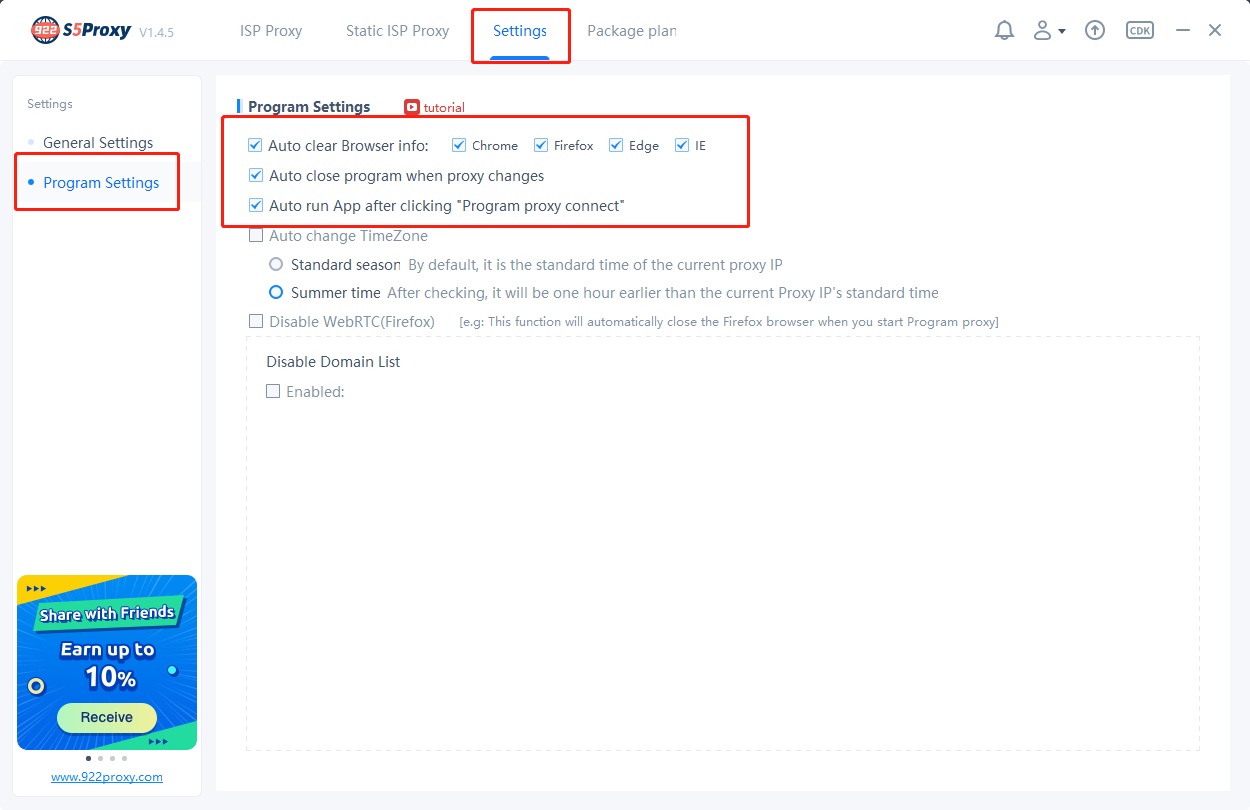 -Port forwarding