Step 1
Configure proxy

Step 2
Download and install undetectable

Step 3

1. Open undetectable and log in
2. Click "Create Profile" - Fill in the "New Profile" name - Click "Save".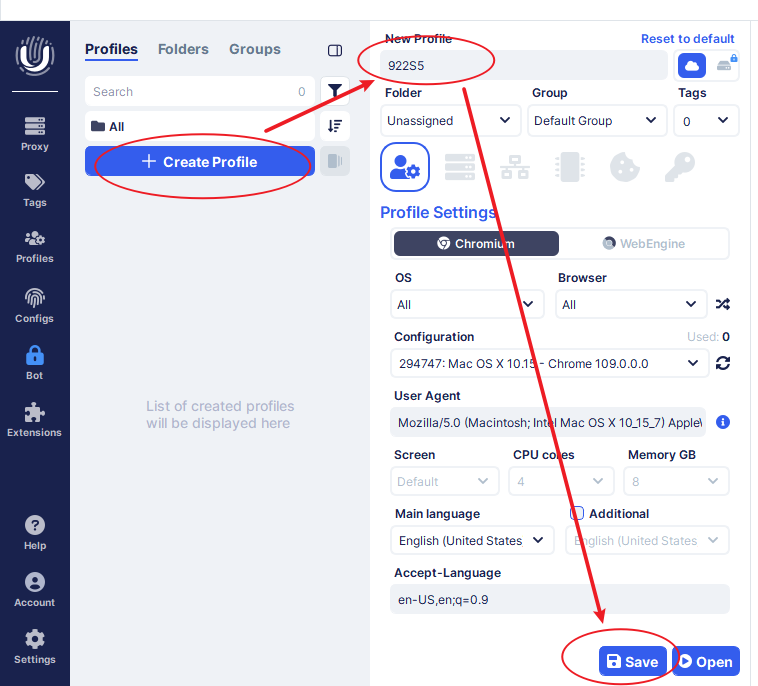 3. Select "New Proxy" - Select "http" or "socks5" - Enter "local IP" and "port" - Click "Check" to verify IP - click "Save".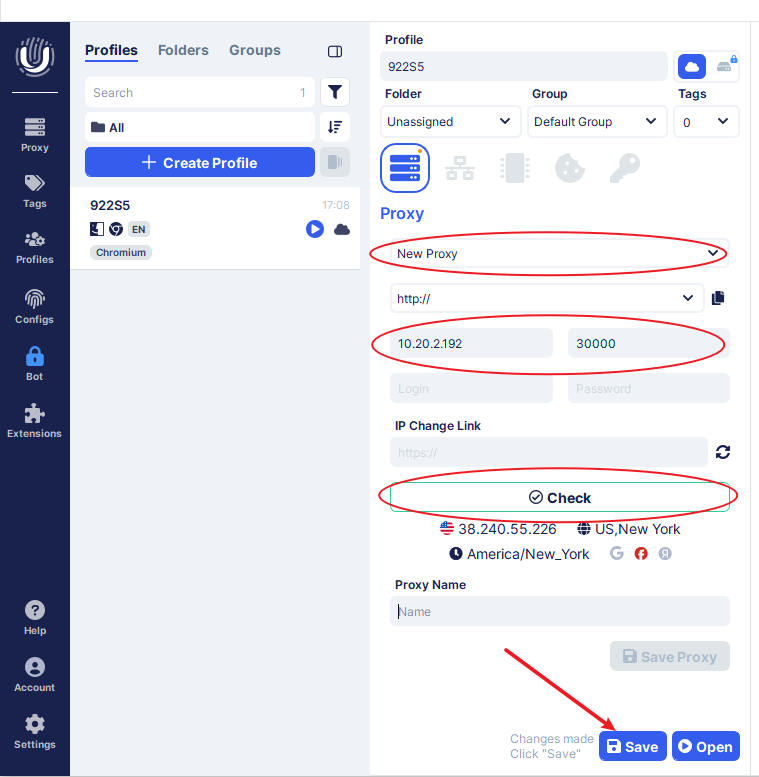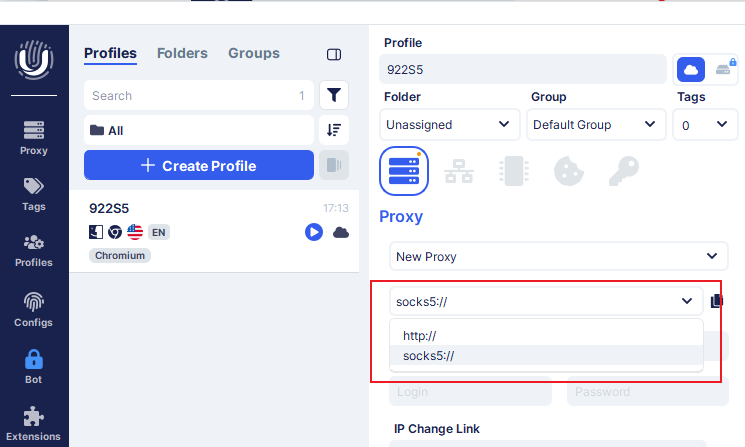 4. Click on the icon to launch the browser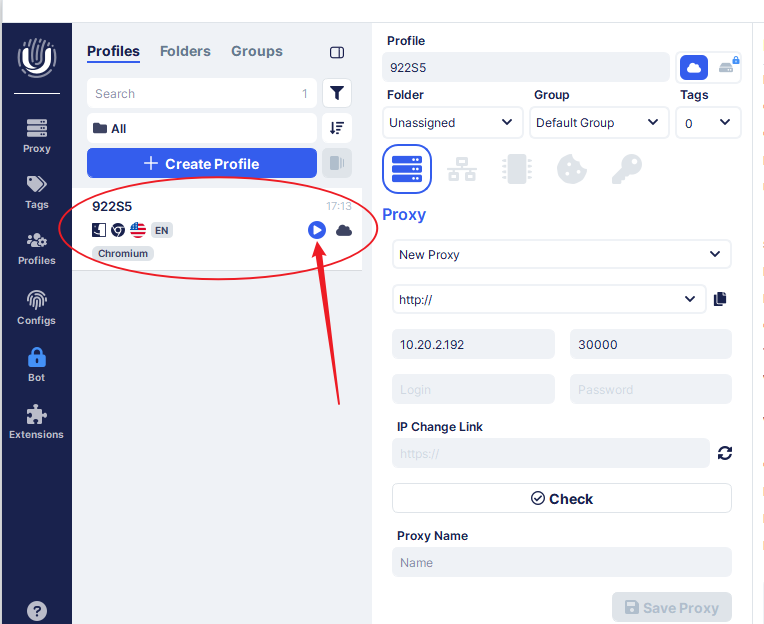 5. The IP address of the browser is the same as that of the 922S5 application program.