How to see Enterprise Exclusive Balance
1.Click the upper right corner of the official website to access the Personal Center.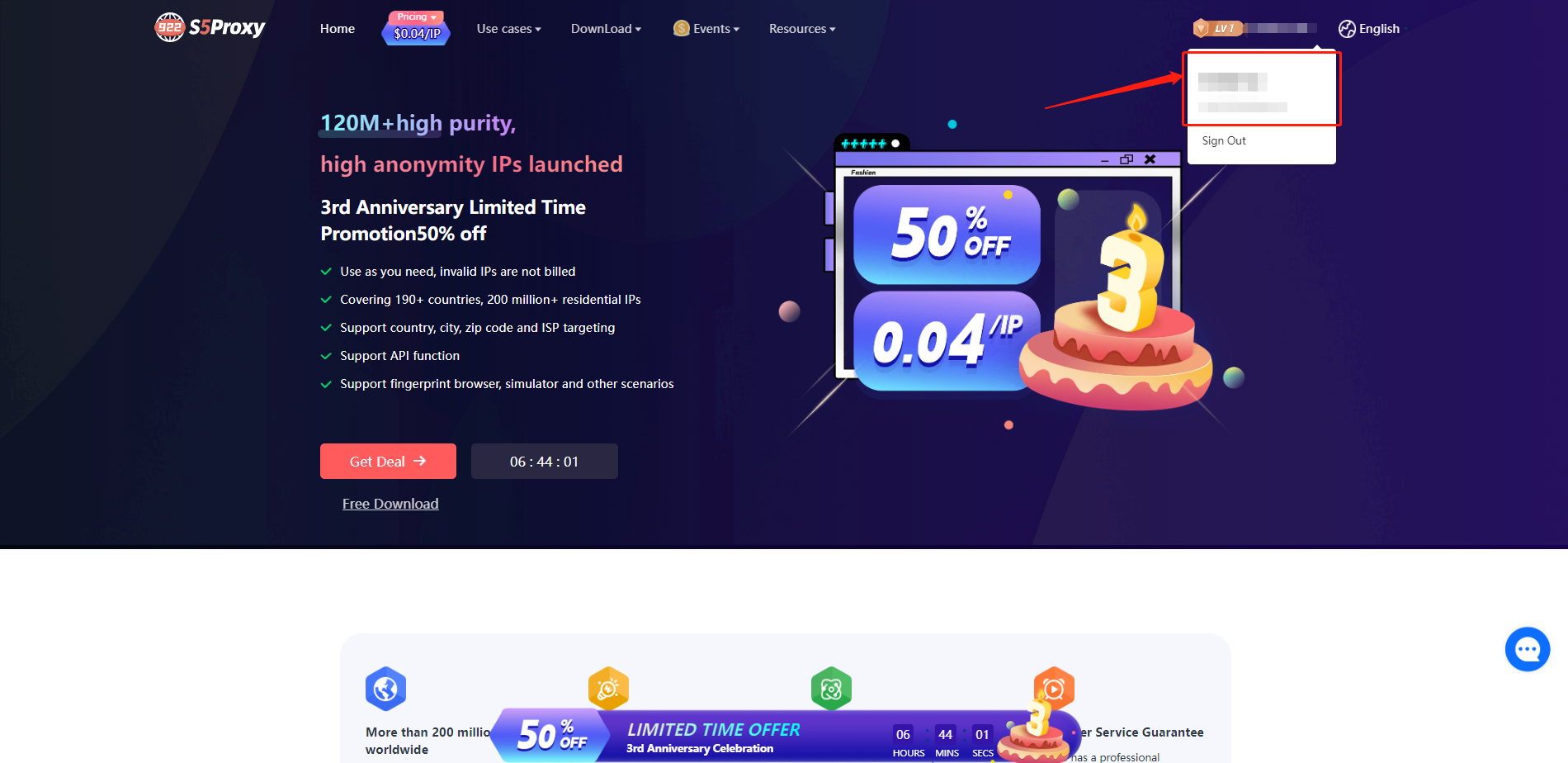 2.Locate the Enterprise Exclusive and click on the Enterprise Exclusive Dashboard.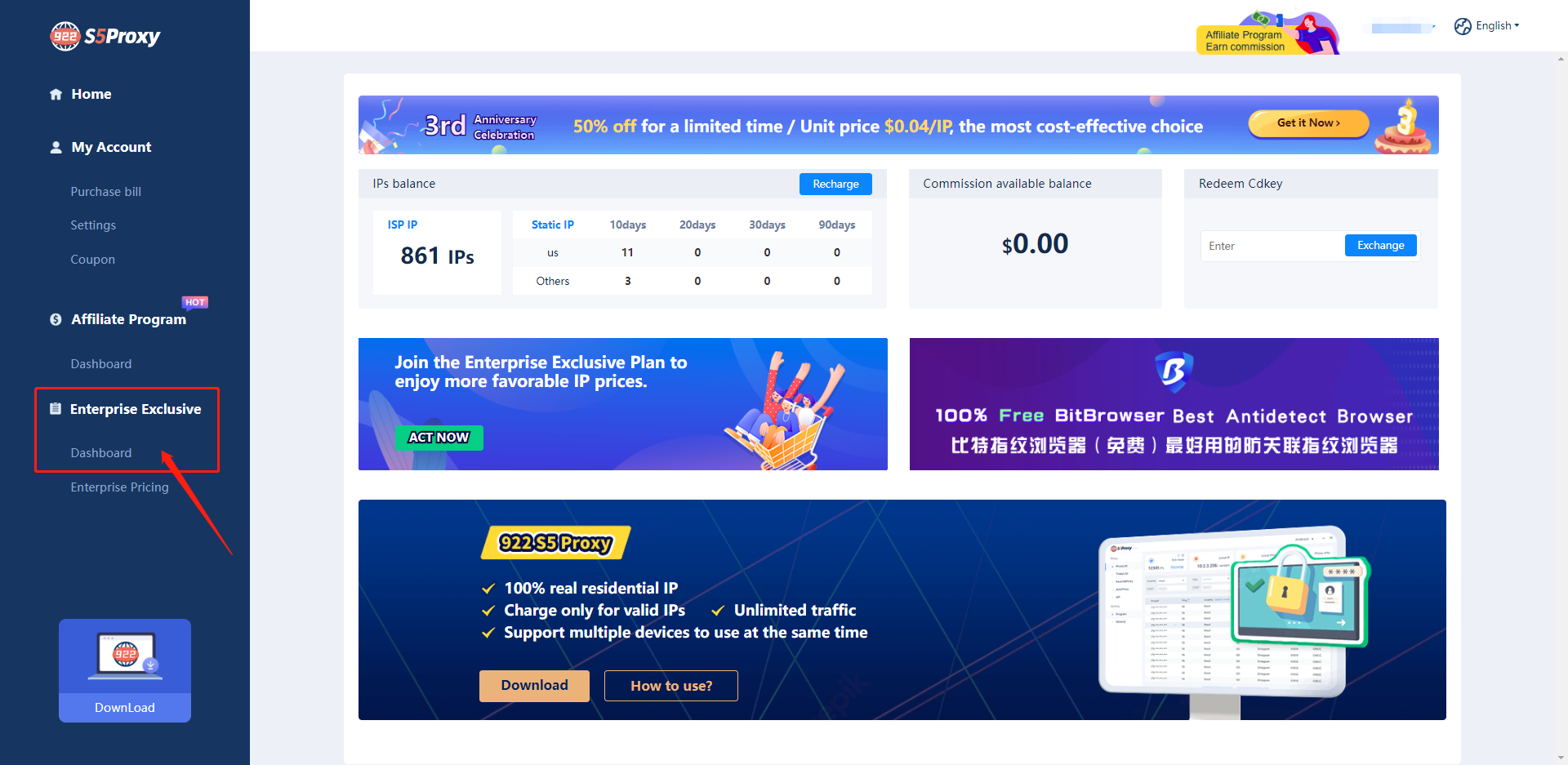 3.Here you can see the balance of your purchased IP.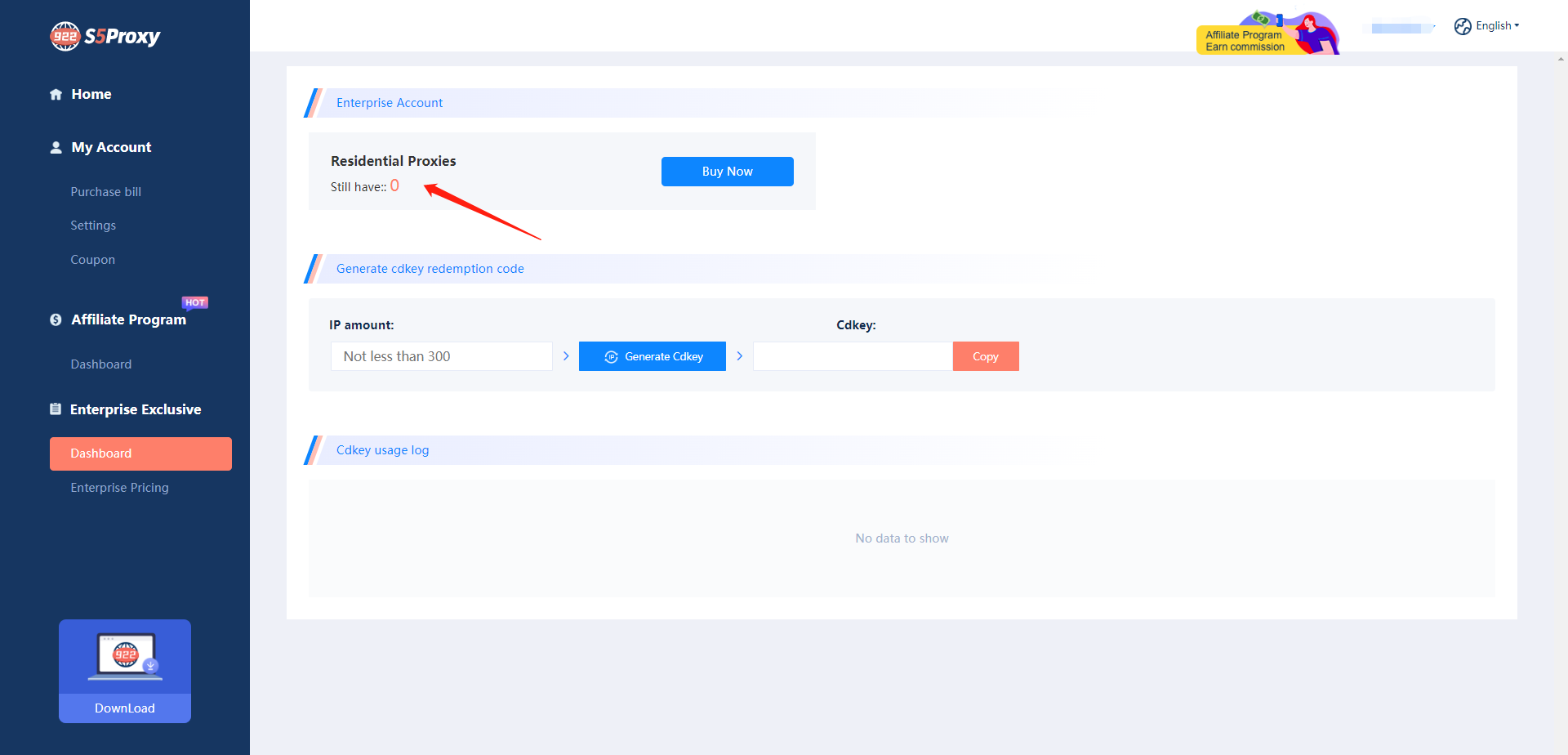 Here convert IP to CDkeys (no less than 300) and click Copy.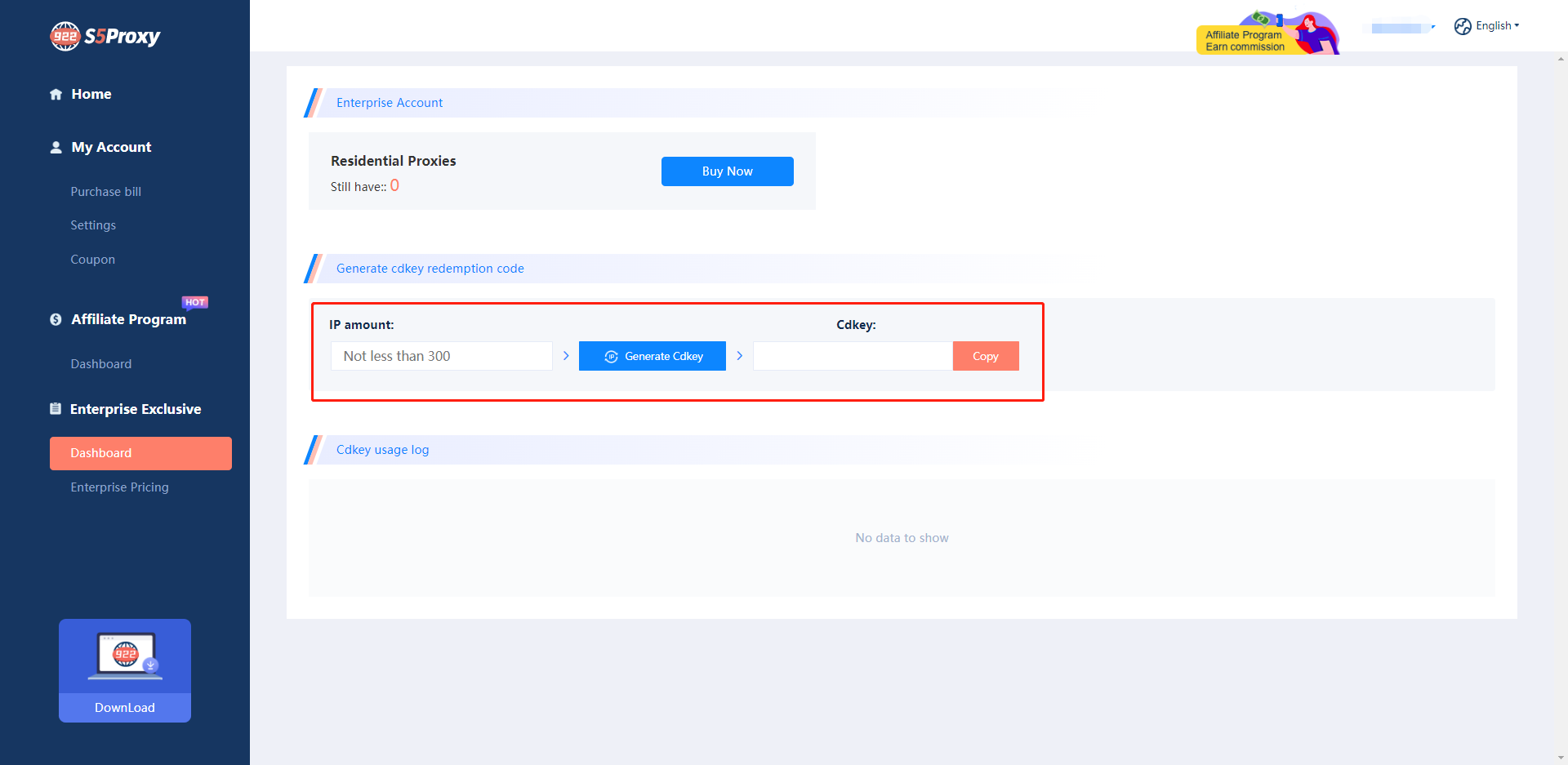 Open the client and click the Cdey icon in the upper right corner to redeem and use.