Potatso Lite
Step 1, open potatso Lite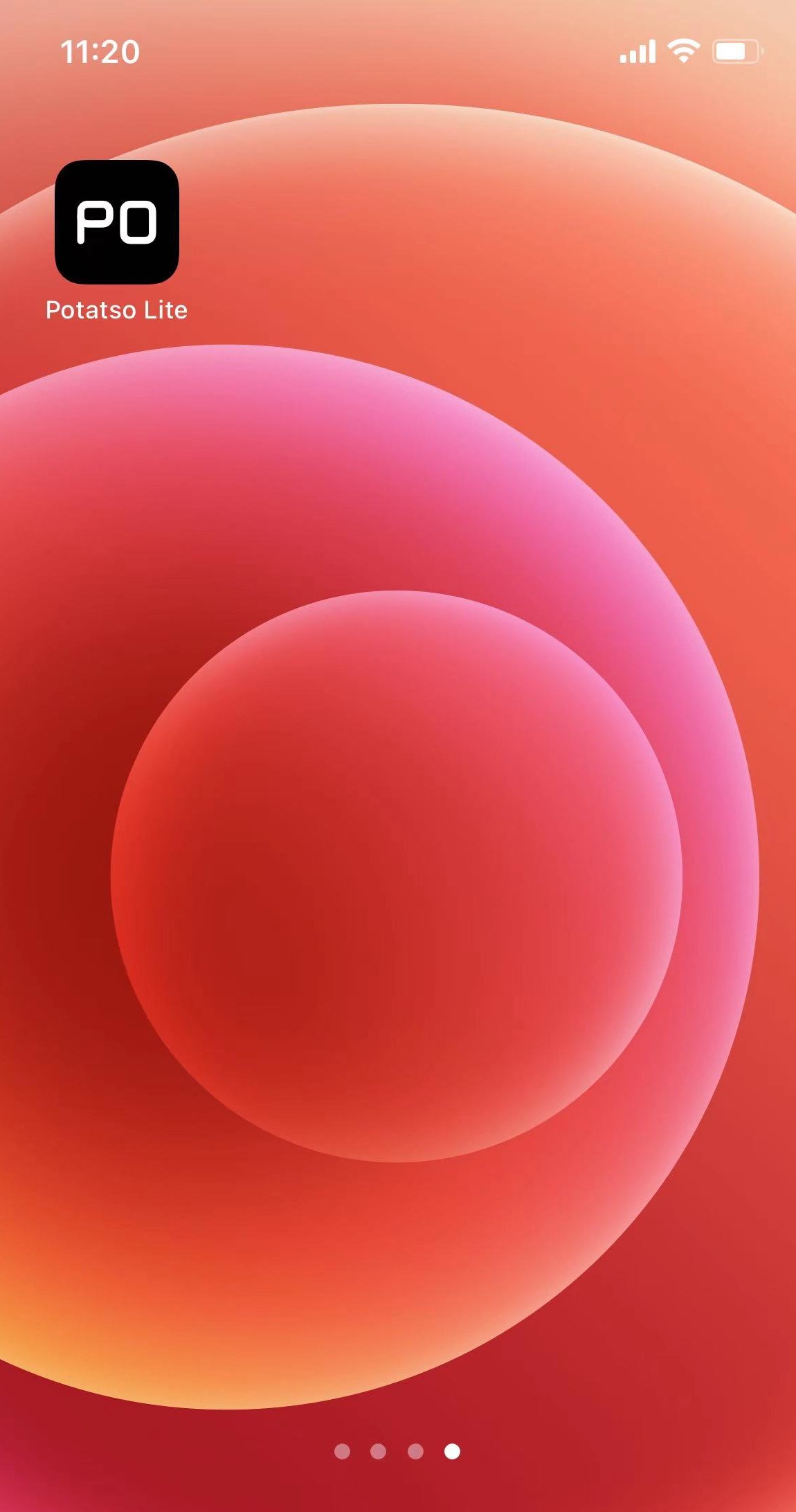 Step 2, click "Add proxy"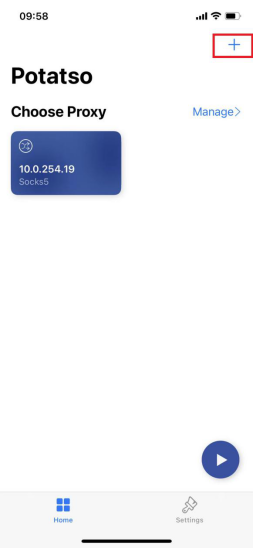 In the pop-up page, select Add manually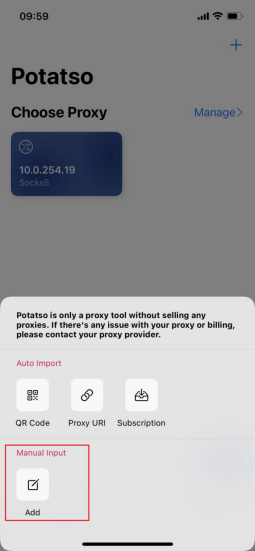 Step3, select the "type" in the Add Proxy pop-up page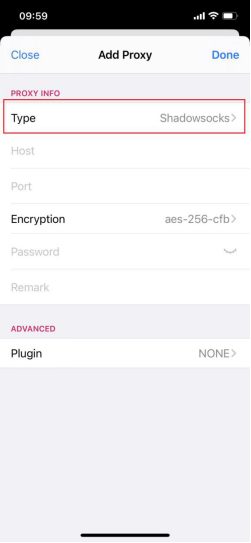 Choose the type from Shadowsocks to Socks5.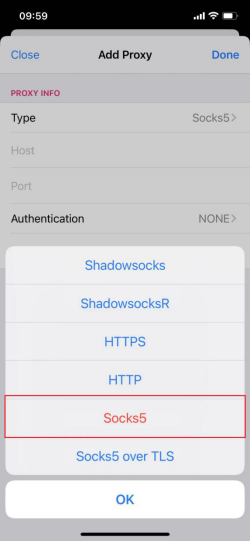 Fill in the server and port you extracted from our software to the corresponding location.Then click the botton of "Done".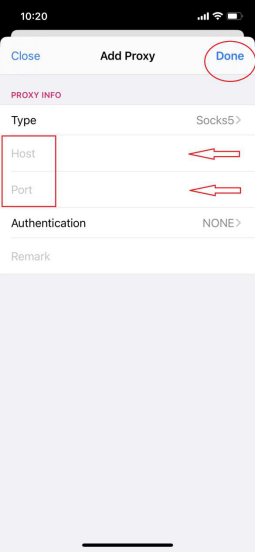 Step 4,finally, you will get a blue rectangle showing the ip.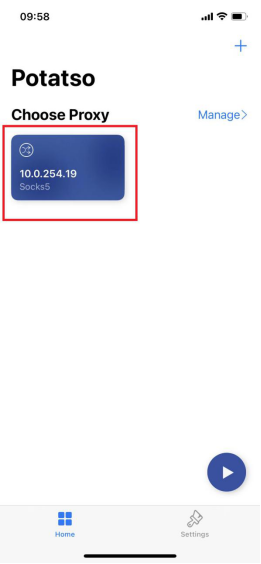 Click on the blue play button to turn the blue play button purple, it means that it can be used normally.