BitBrowser
Step 1
Step 2

Download and install bitBrowser

Step 3
Login to your account in the client, then select the country/state/city, or just search for the zip code and click SEARCH to search for the IP you want.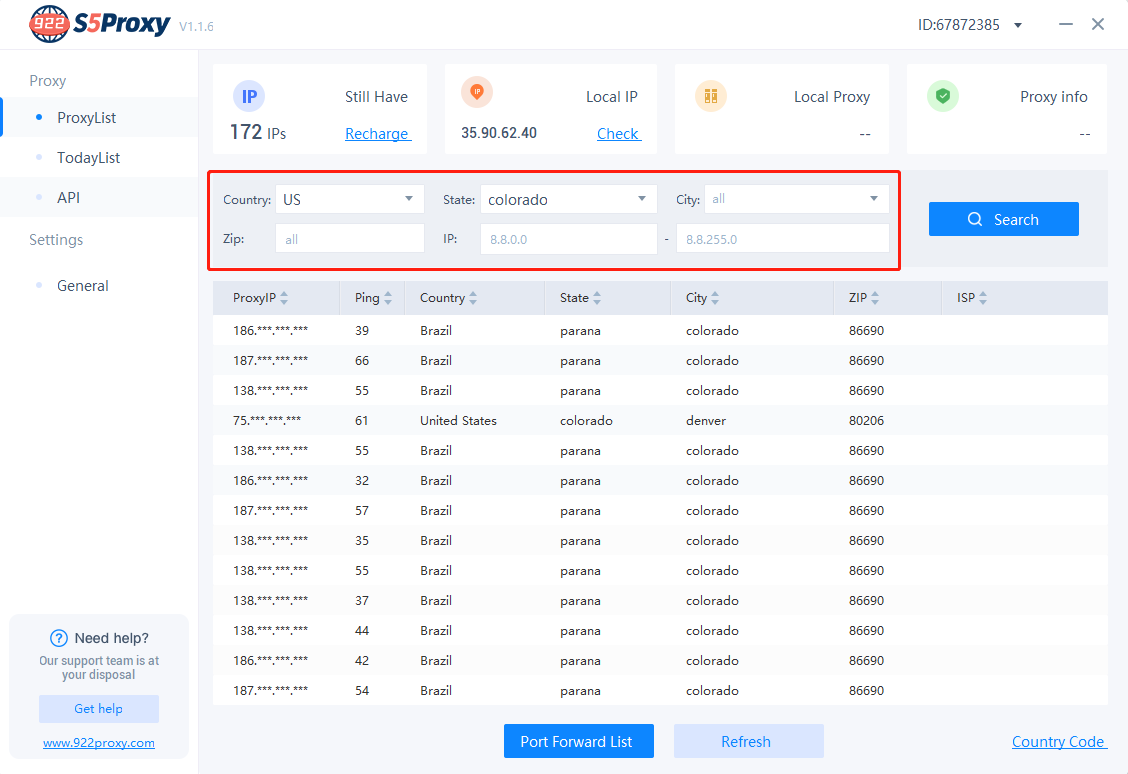 Step 4
Select a proxy in the proxyList list and right-click on it and select Map Port.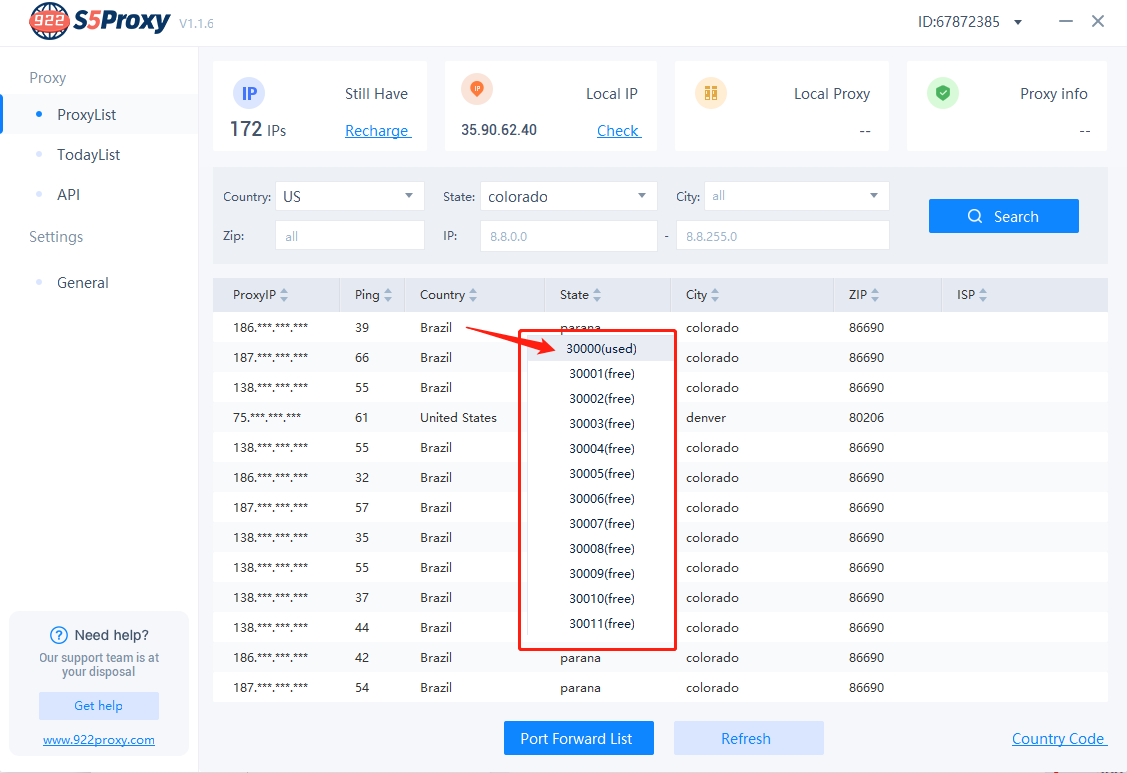 Step 5
In the Todaylist list, click Port Forward List, map out the proxy information, click "copy" to copy the proxy information with one click.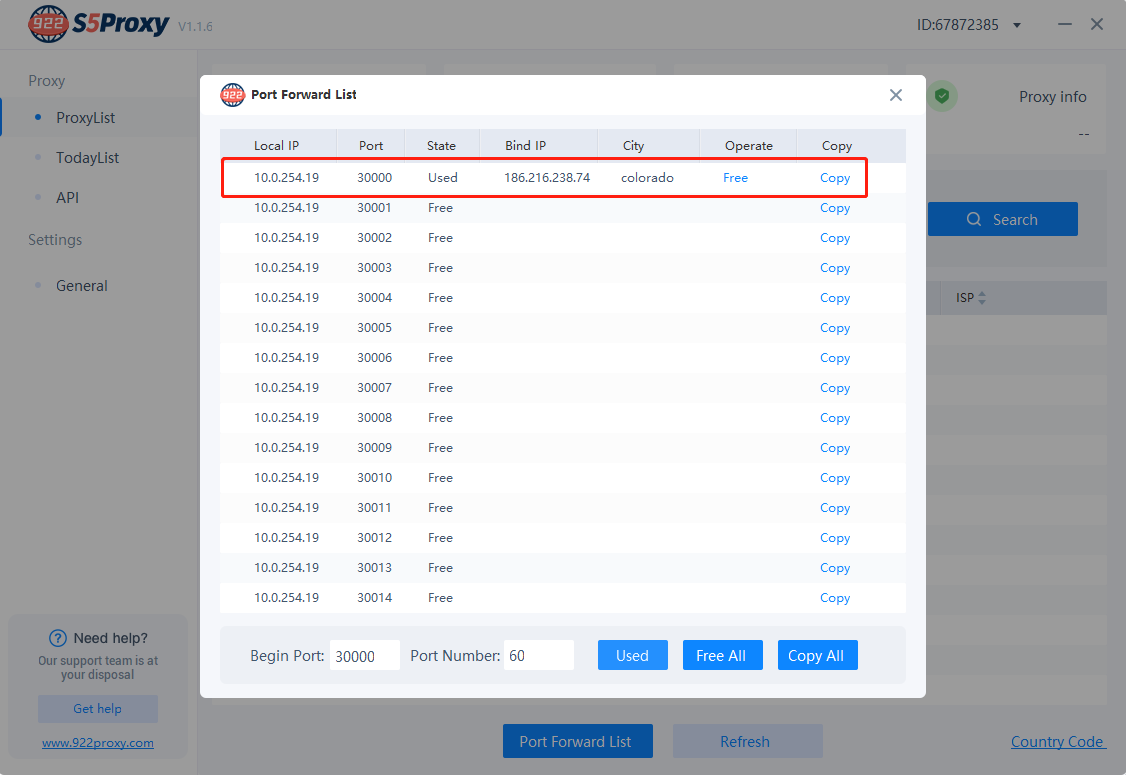 Step 6

Open the BitBrowser client, click "Browser Window" - "Create Window" - "Select Account Platform" - "Select socks5 as Proxy Type" - "Enter Proxy Host and Port", after filling in the relevant information, click Proxy Detection, and click OK after the proxy detection is passed.
Step 7
Click on the environment list to open it and you can use it, if you have questions feel free to contact customer service.