Xlogin
Step 1
Configure proxy

Step 2
Download and install Xlogin

Step 3
Add proxy setting information in the XLogin
①Open XLogin and create a new browser profile.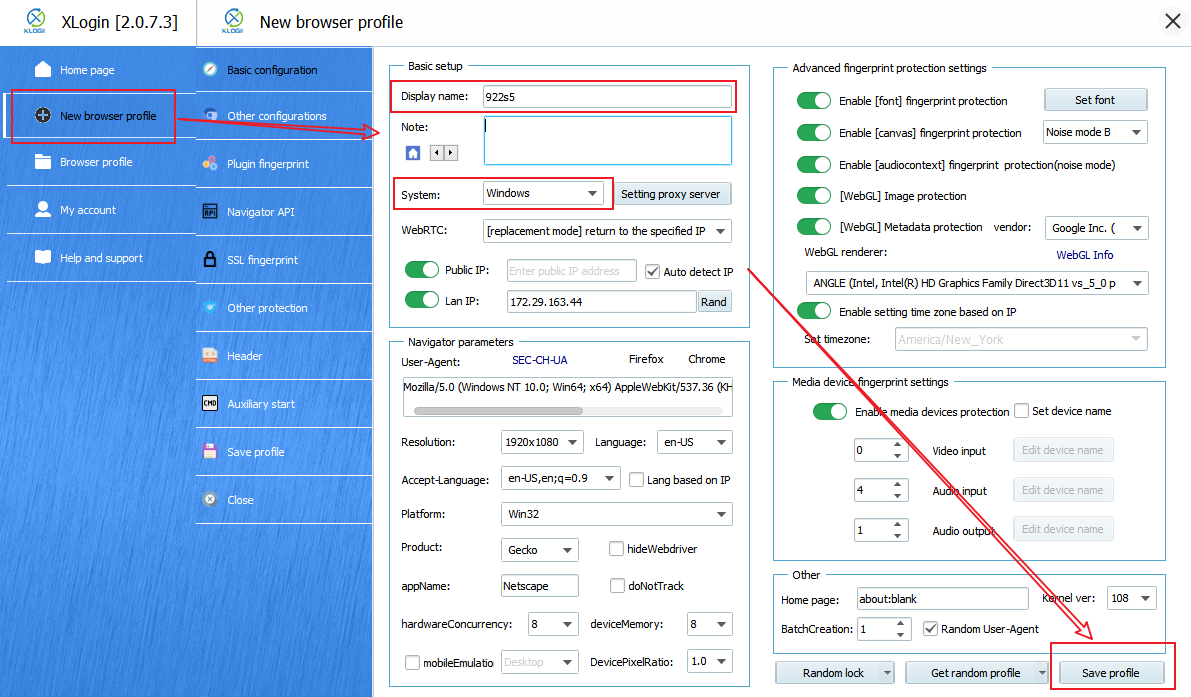 ②Right-click and select "Edit Proxy Configuration".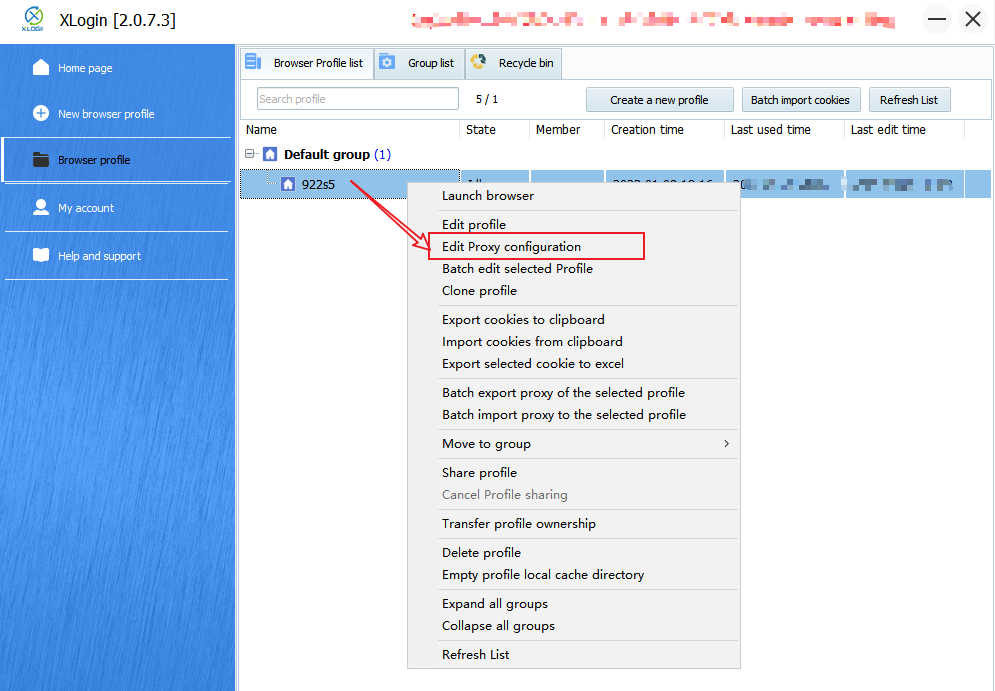 ③Click "Enable proxy Server", select the proxy type (922 S5 proxy supports both HTTP and SOCKS5), paste the Local IP address and port number copied in the 922 S5 Proxy client to the corresponding location, and click "Test Proxy" to check the configuration.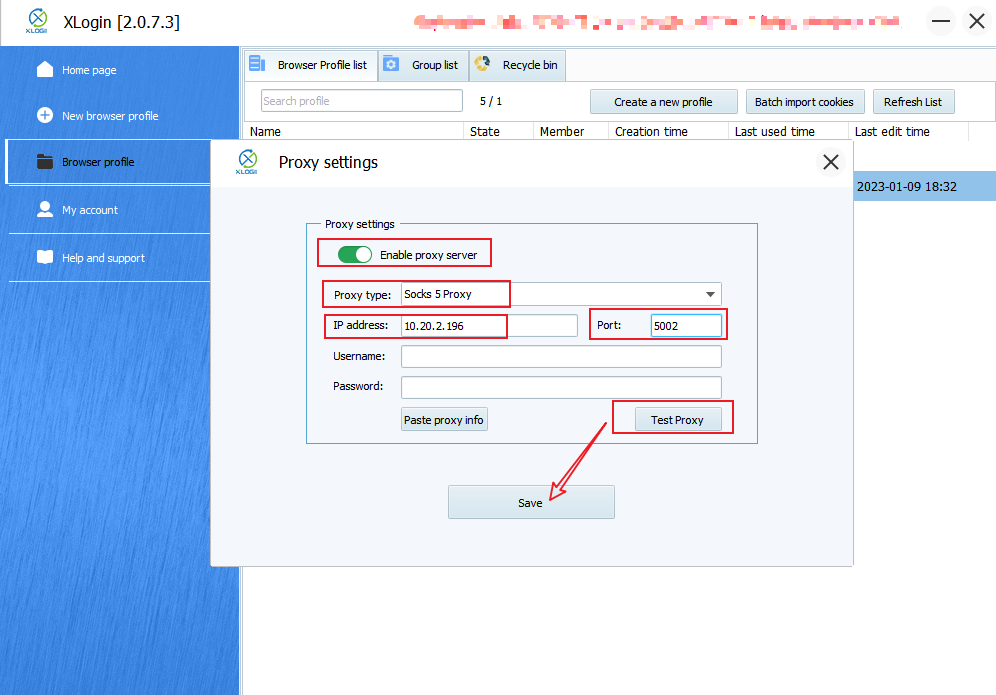 ④Right-click "launch browser" to launch the browser. The browser environment has been used as the IP address extracted by 922s5.