How to connect to ISP Proxy?
1.First click General Setting to configure the required number of ports and the country search range. The maximum number of ports that can be set each time is 500.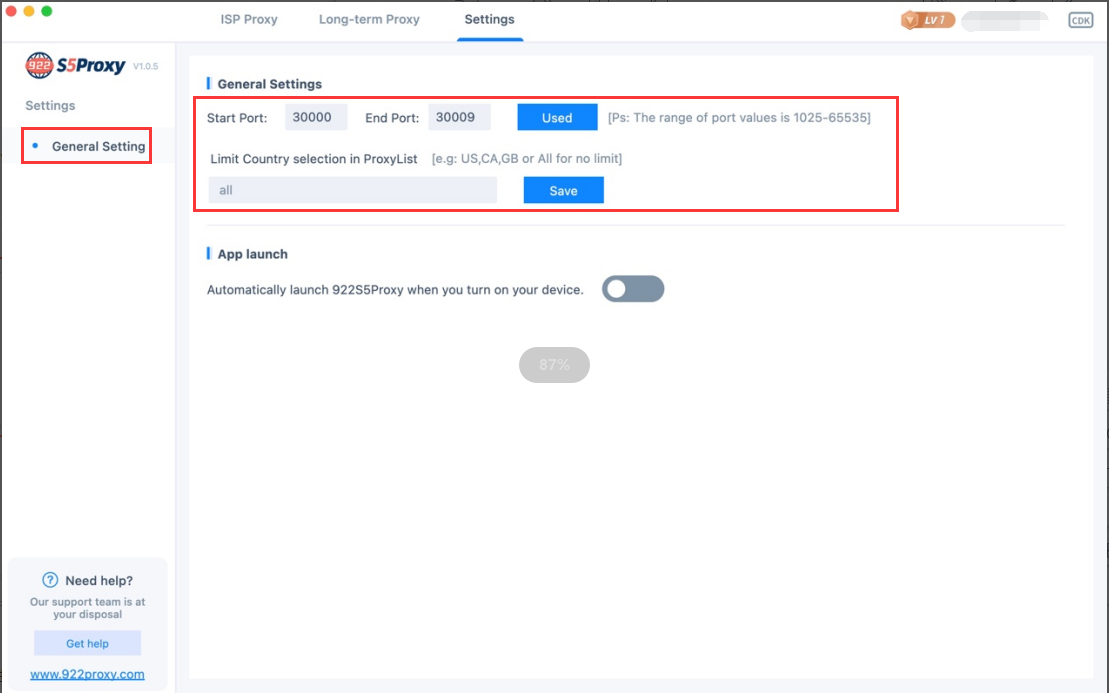 2. Filter the country/state/city, and click "search" to get the IP list of the target area; or directly search the zip code/target IP segment of the target city for quick positioning.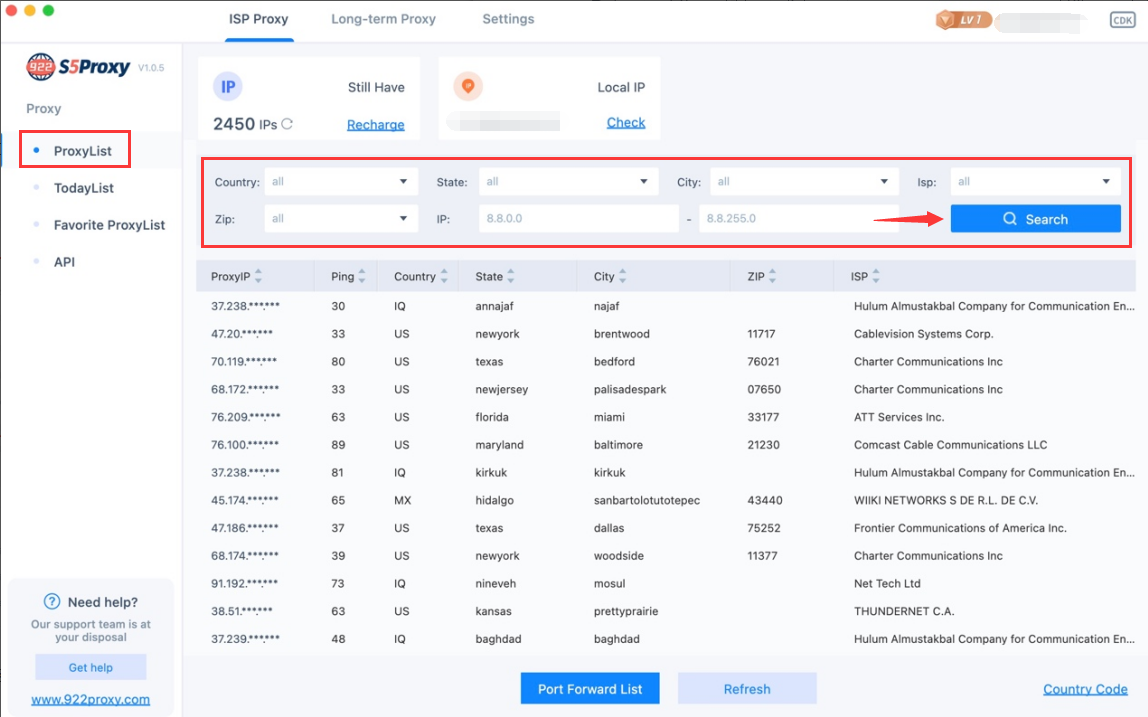 3. Select a proxy from the list, right-click, and select a port to forward to the proxy in the drop-down list, that is, the extraction is successful.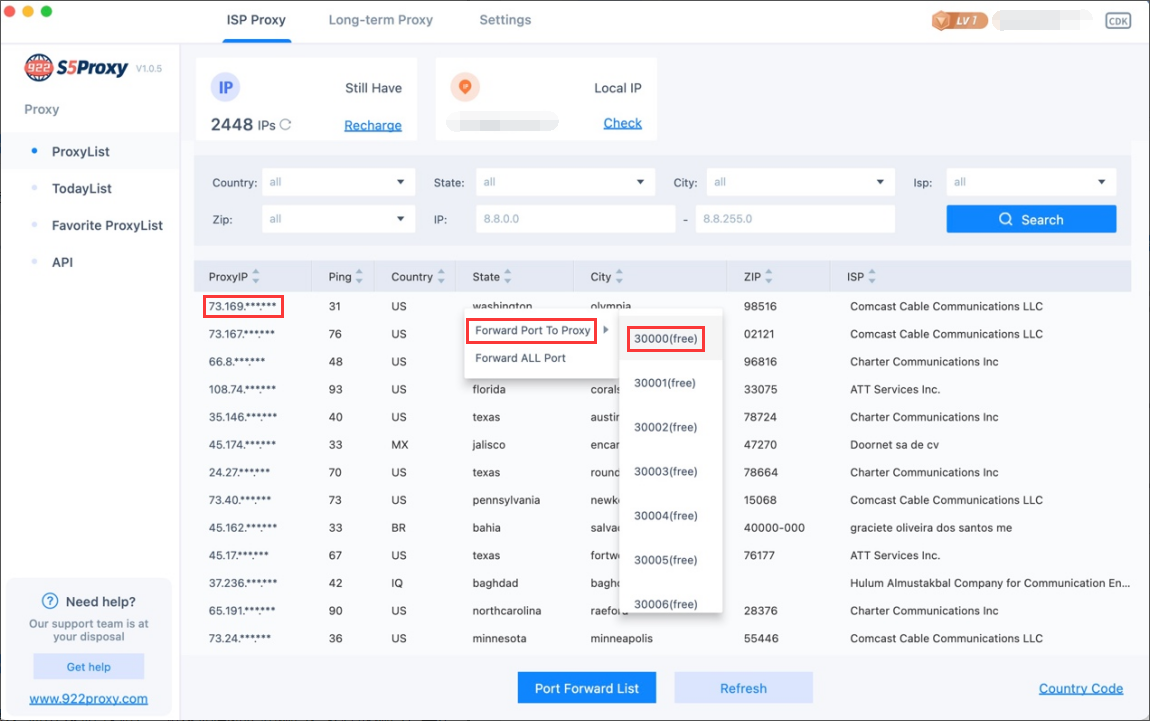 4. Click the "Port Forward List" button to view detailed proxy parameters. Click the "copy" button to copy the Local IP and Port with one click. To release the port, click the "Free" button interface.