How to set up Auto Proxy?
1. First enter the Program interface, add the application's EXE file to the list of proxies you want to use.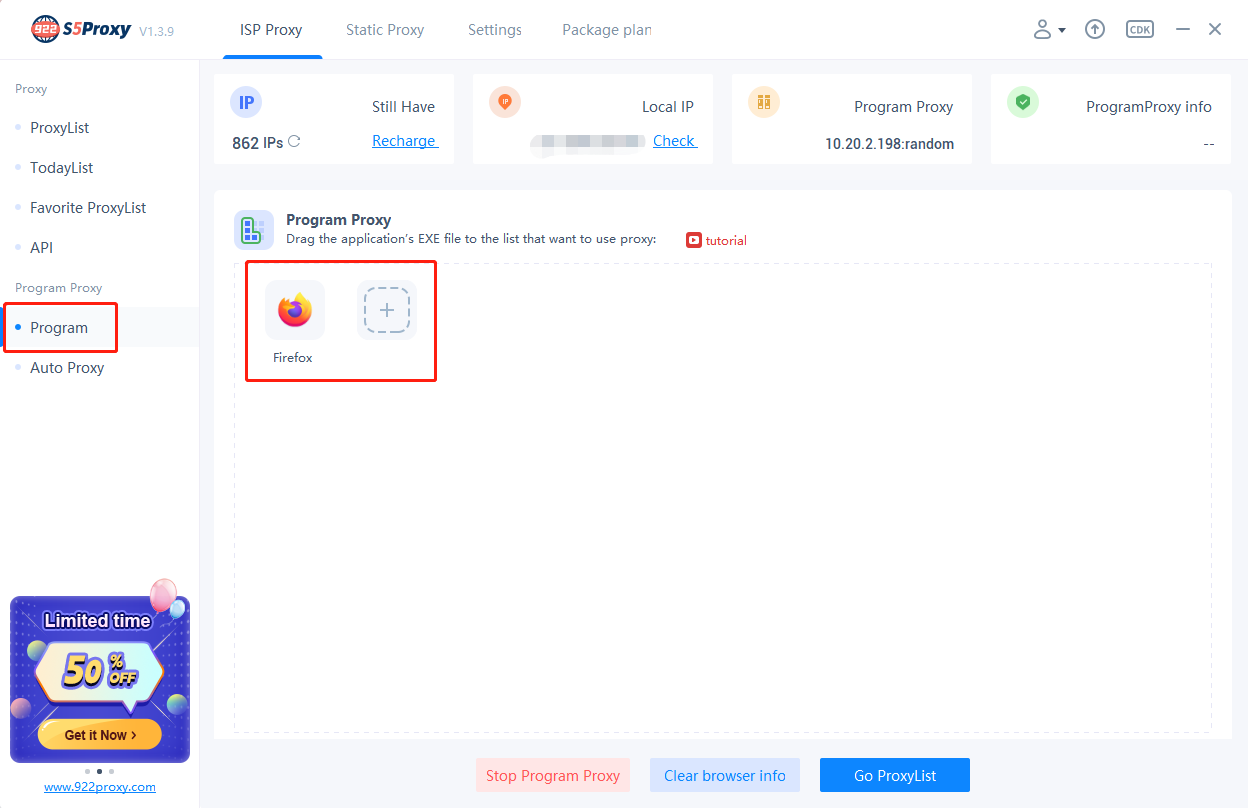 2. Then go to Auto Proxy, filter the country/state/city, and determine the IP of the target area.
Set the following parameters as required:
①Automatically run the program when using a new proxyu
②Close the program before the automatic proxy
③Set the time for automatic IP switching, the minimum value is 1 hour.
④Set process startup delay time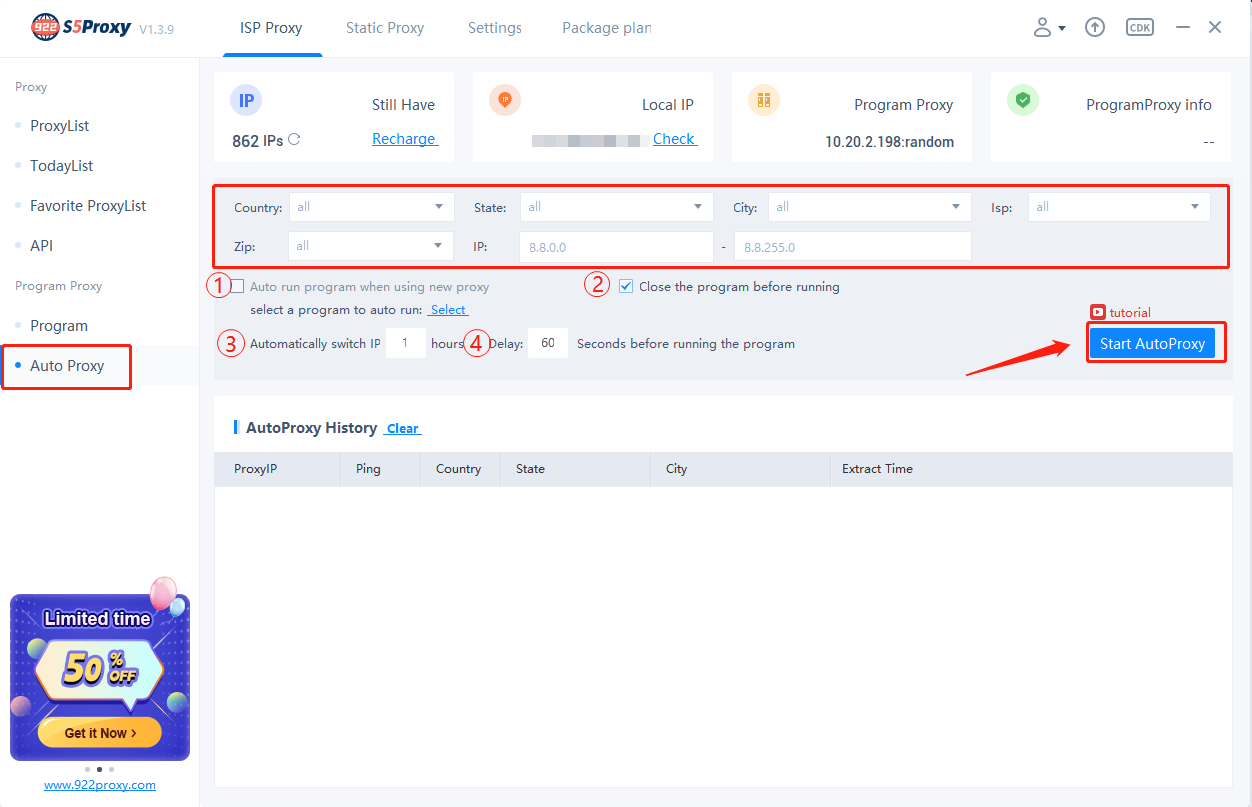 3. After completing the above configuration, click the "Start AutoProxy" button to start the automatic proxy.