Our program proxy function supports a variety of applications, here we take Firefox as an example.
1. Open the 922S5 and click Program.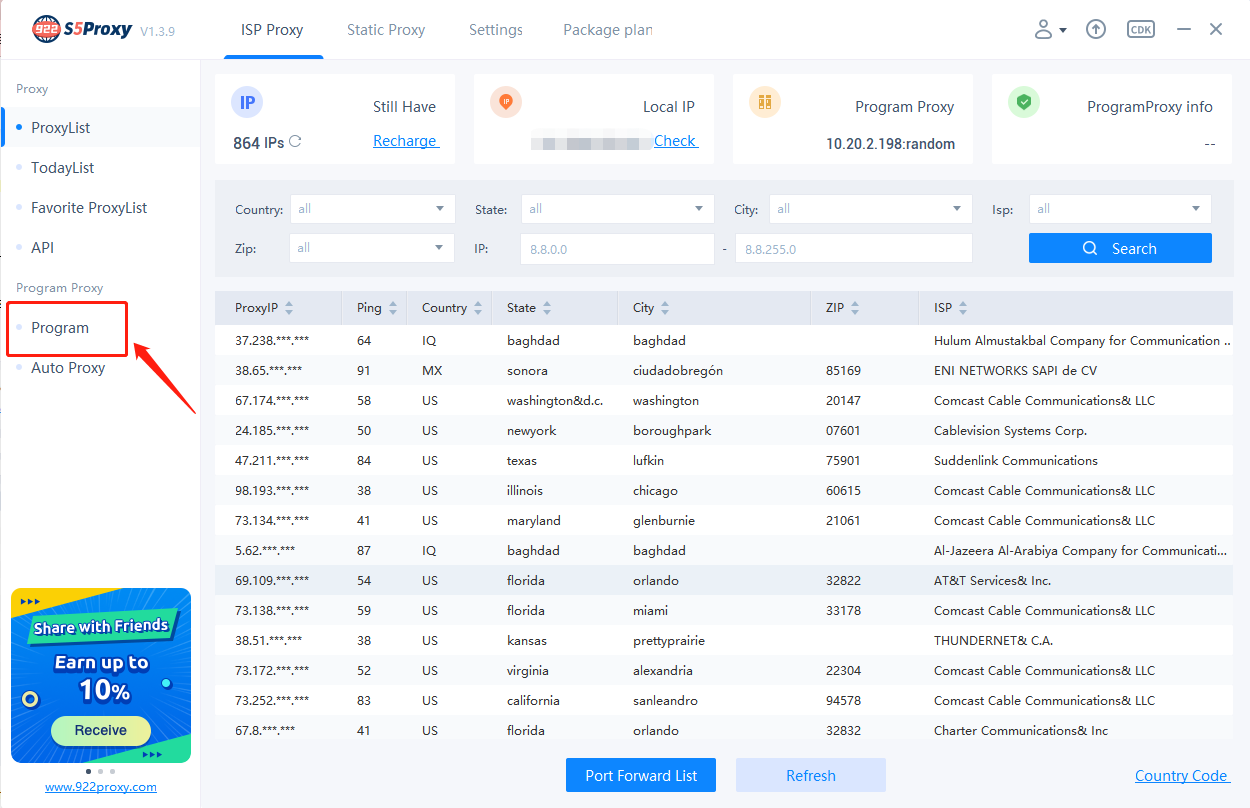 2. Add the application's EXE file to the list of proxies you want to use by dragging or clicking the plus sign. Then click the blue button of Go ProxyList below to enter the proxy list page and select the target area IP.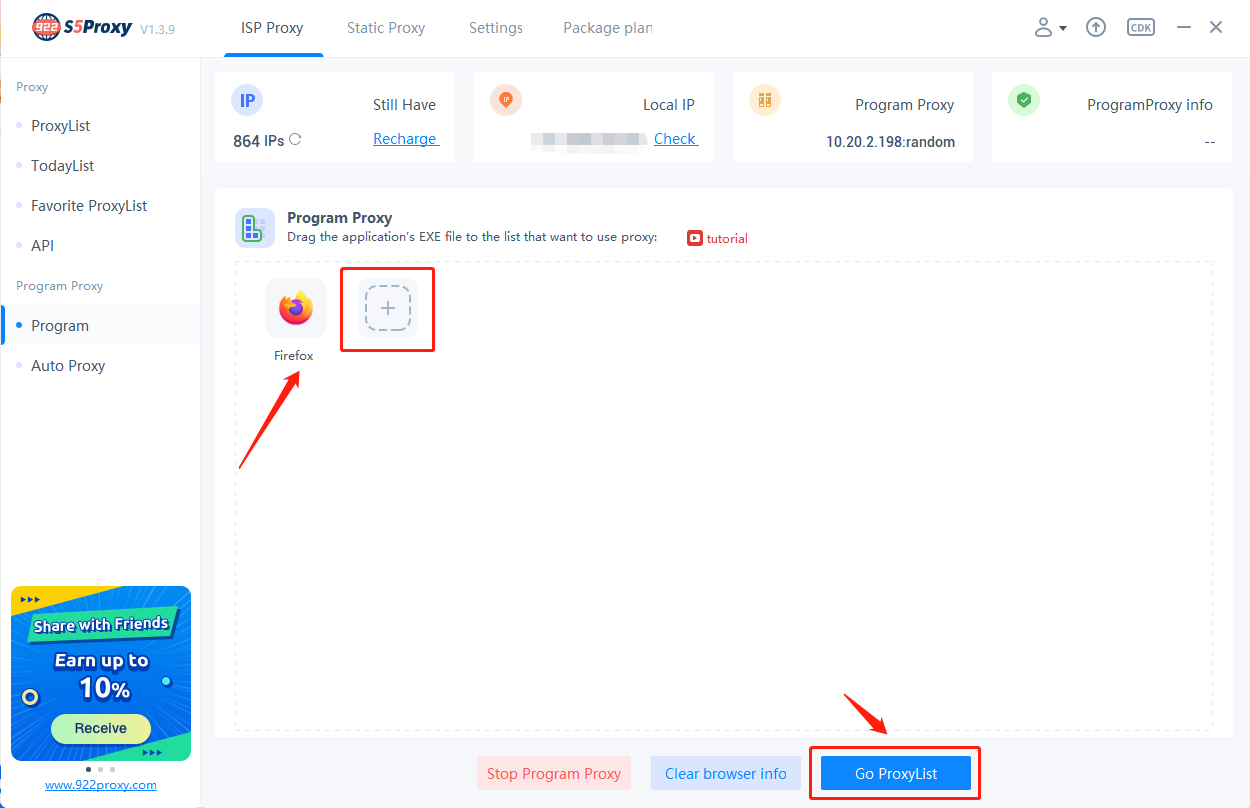 3. Filter the country/state/city to get the IP list of the target area, right-click the IP and select Program Proxy Connect. When a green box appears, the IP extraction is successful.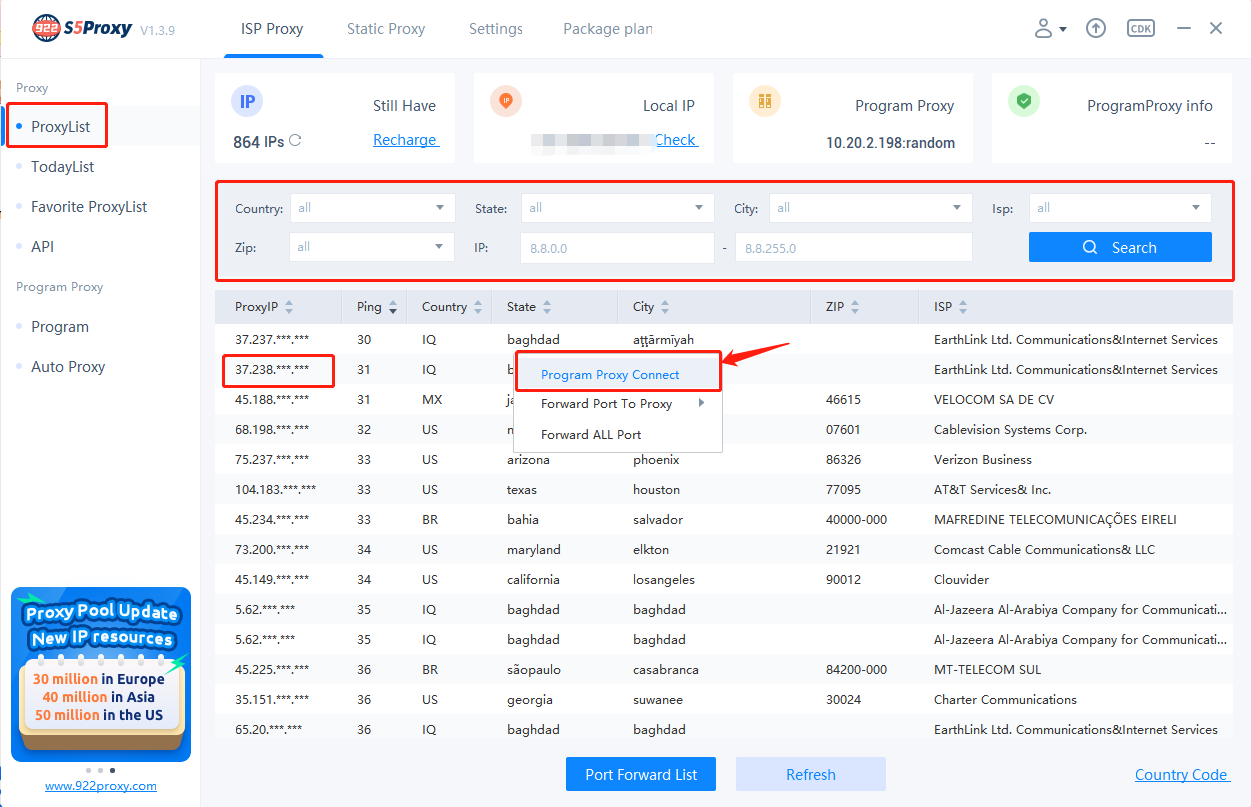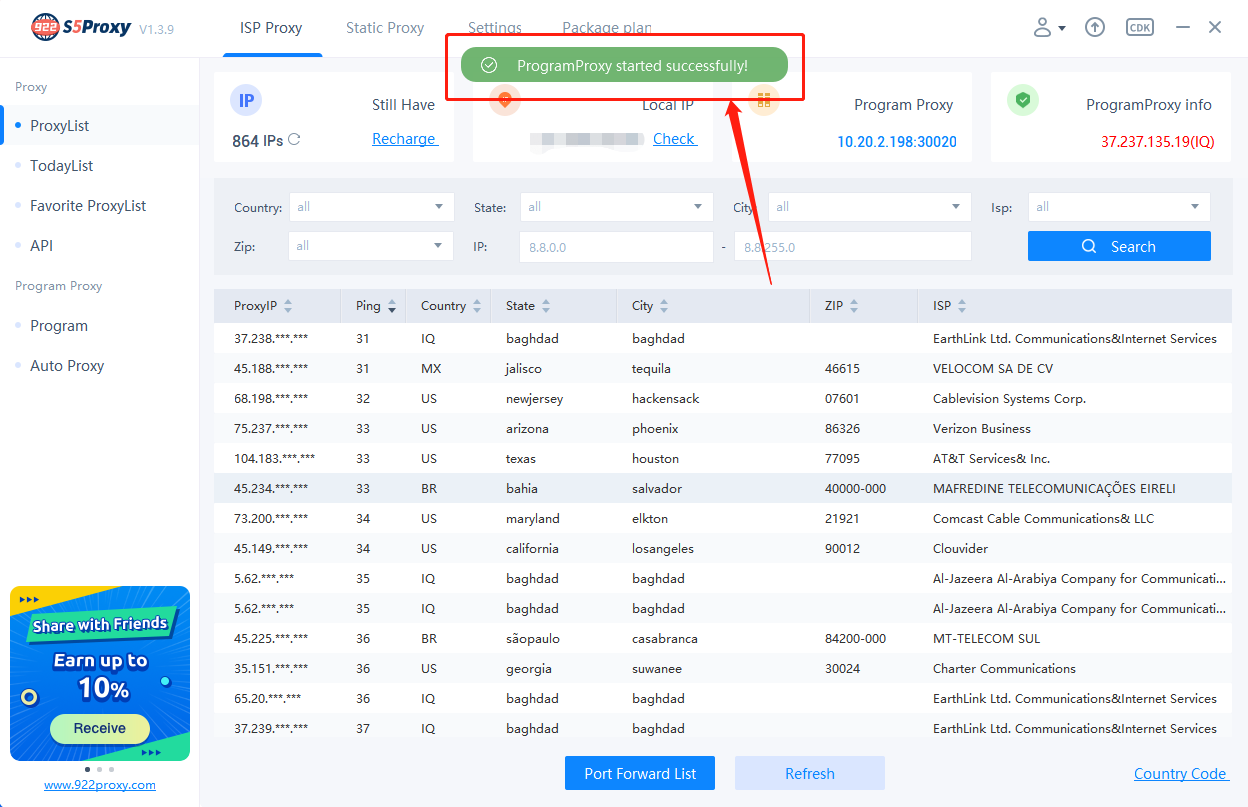 4.To ensure that the IP proxy is successful, you can open Ads Power to check whether your line is successfully connected. Check the IP in the browser you just added to check whether the proxy is successful.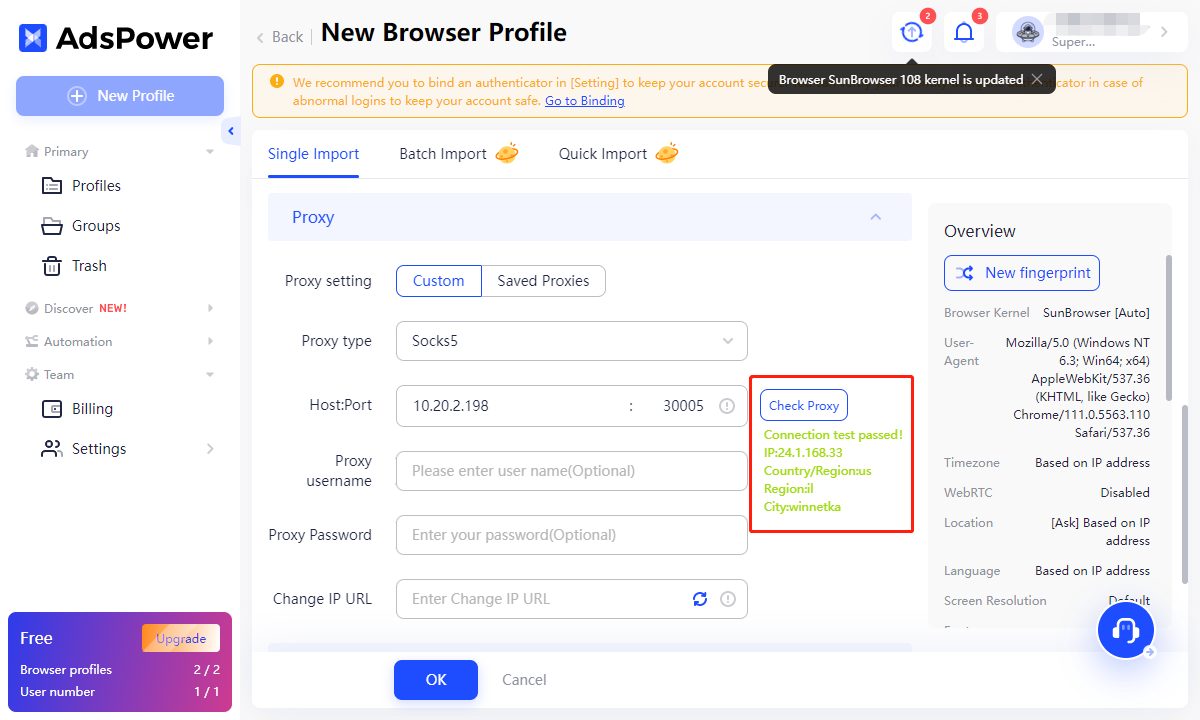 6. To stop using the proxy, click the "stop program proxy" button.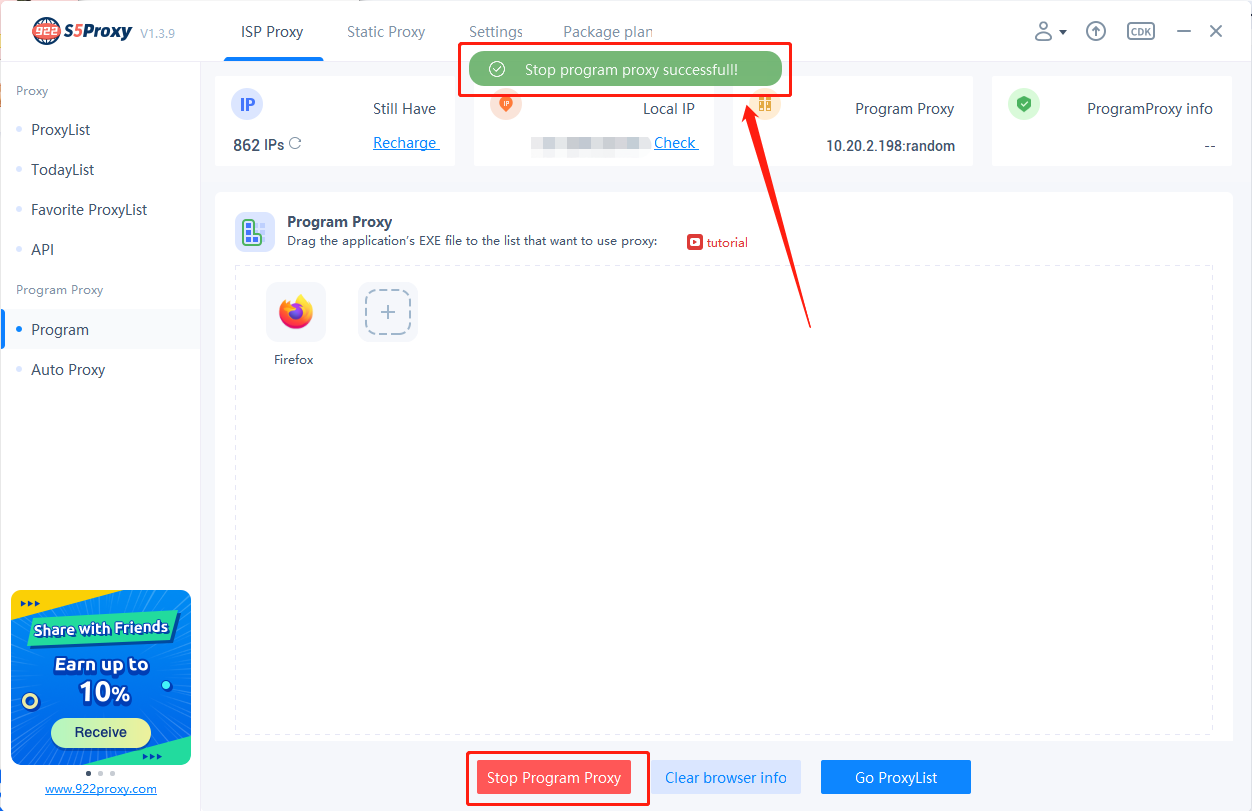 7. Then click the "Clear brower info" button to clear the previous IP cache.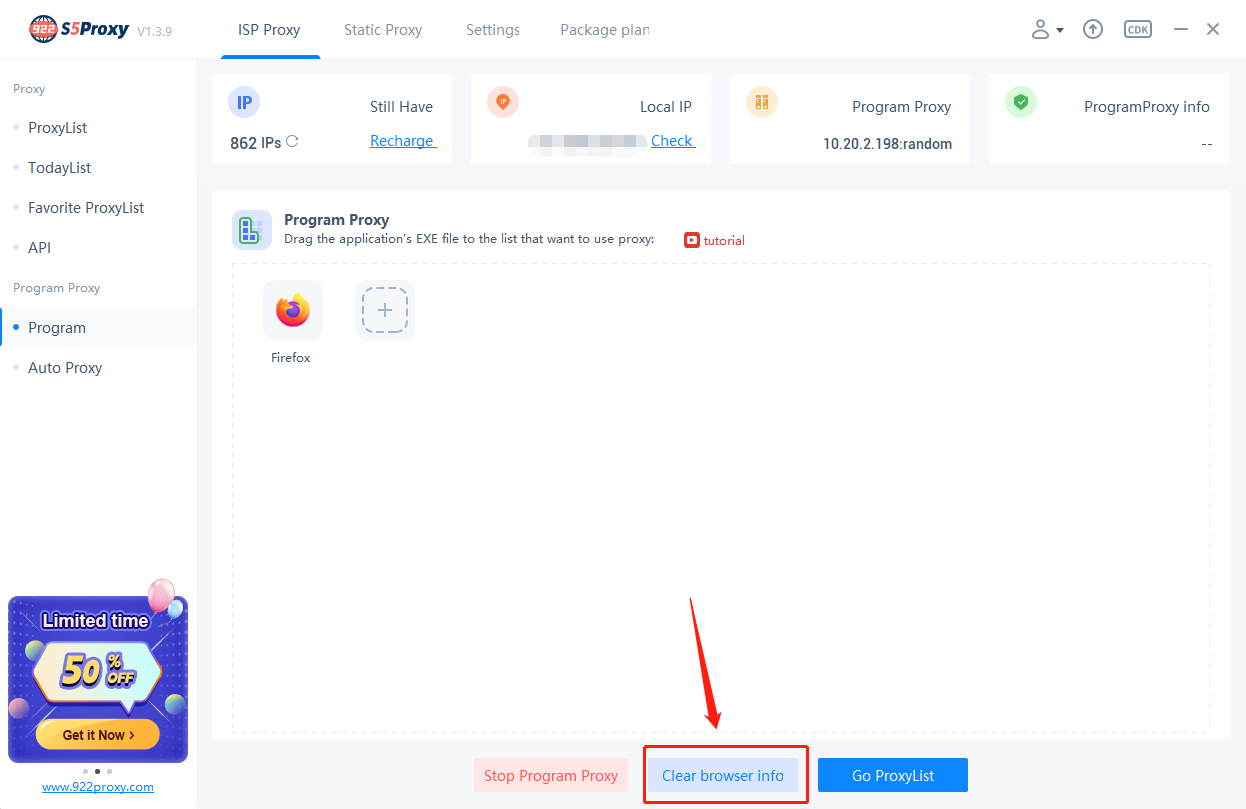 8. You can also set as needed in the program settings:
① Automatically clear the browser cache.
② When the agent is replaced, the program is automatically closed.
③ When the program connects to the agent, the program runs automatically.
④ Automatically change the time zone.
⑤ Disable network RTC (Firefox browser) (for example: when you start the program agent, this function will automatically close the Firefox browser).