Video Tutorial Link: https://youtu.be/rLf9QO-vybc
Step 1
First, register an account on the official website of 922 S5 Proxy (https://www.922proxy.com/), and then log in. Click on the package page: (https://www.922proxy.com/meal.html) to complete the purchase.
Step 2
Click User&Pass Auth to enter the page.

Step 3
① Select ① Residential Proxy(Pay/GB)Plan.
② Select a country and click More to view other countries.
③ Select a city.
④ Select IP mode.
Randomize IP : Automatically replace IPs in the IP pool.
Sticky IP: Fixed to 1 IP address within 1-30 minutes.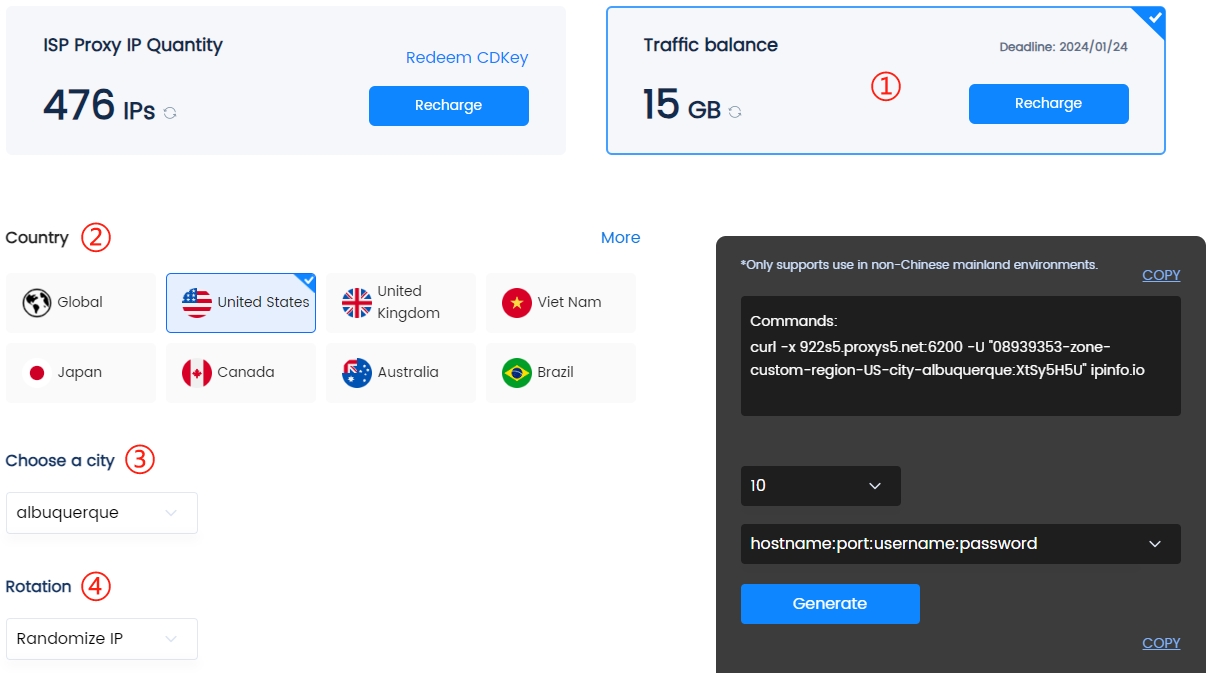 Step 4
1. View information
① The host name and port are assigned by default and cannot be modified.
② The default user name cannot be modified.
③ The default password can be modified.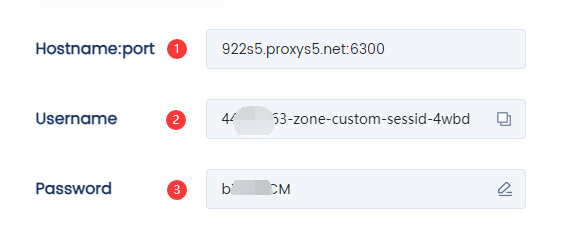 2.Settings
① Select the quantity.
② Select the name-password format.
③ Click Generate. After generation, you can copy each code individually, or click COPY above to copy all codes.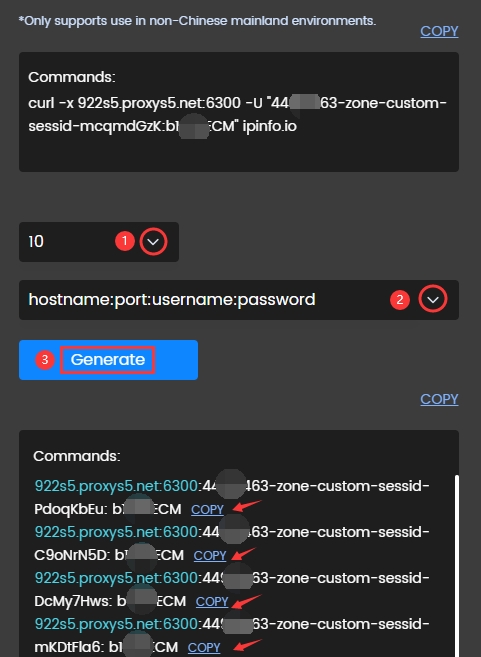 Step 5

In the anti-detection browser (select SOCKS5 as the proxy type), select an IP to copy and paste it into Host:Port. The username and password will be automatically filled in. Finally, click Check Proxy. If the detection is successful, it means it is available.