922 user exclusive discount up to 25% off. promo code: 922s5
Download and install AdsPower Browser
AdsPower & 922S5 proxy configuration
Step 1:
Open the 922S5 client and login .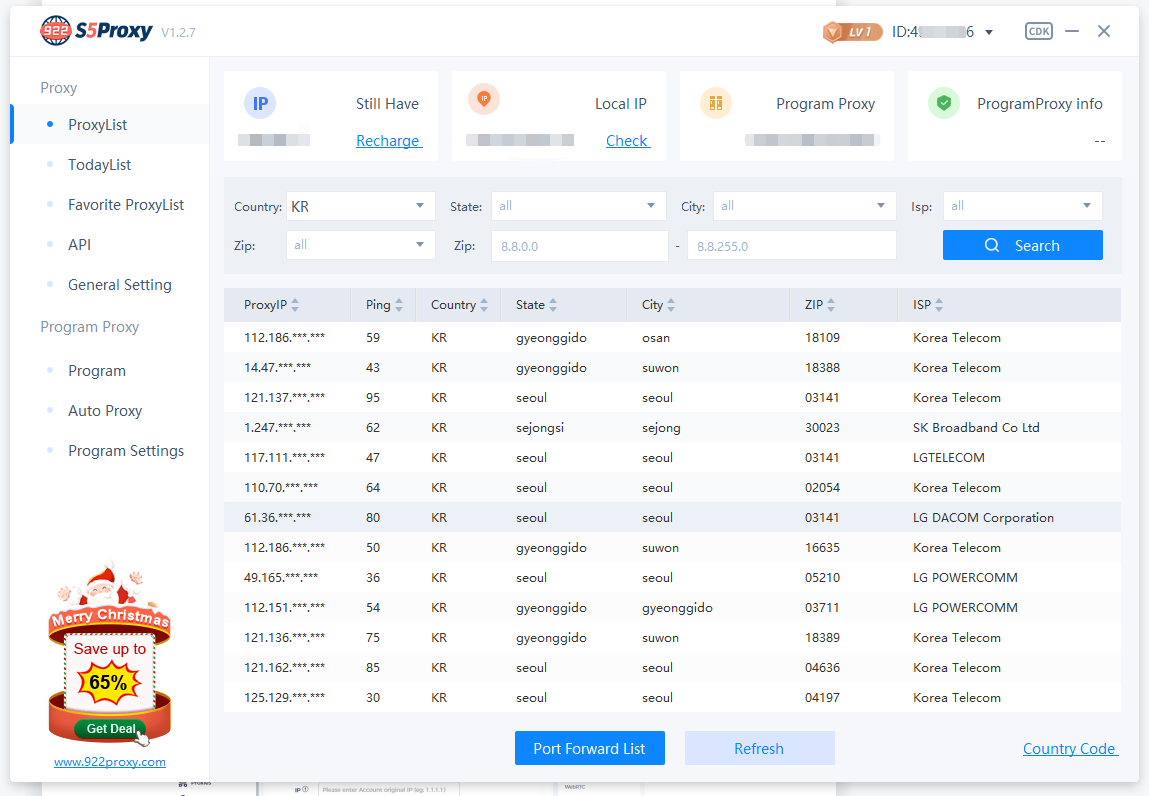 Step 2:
Open AdsPower and log in. Click New profile.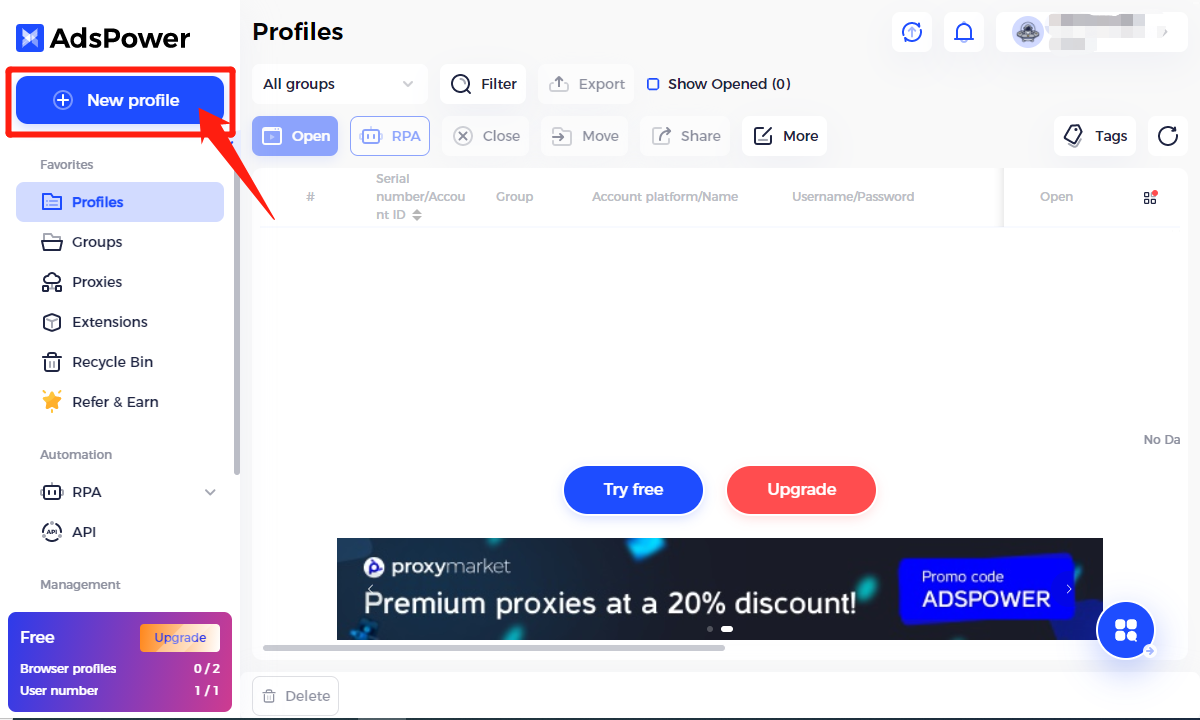 Step 3:
Find proxy-proxy type and select 922S5auto (922S5 residential proxy). Then fill in the IP address. The country information will be filled in automatically. If there is no IP, just fill in the country information of the required IP (if it needs to be accurate to the province - city, you can enter the corresponding location).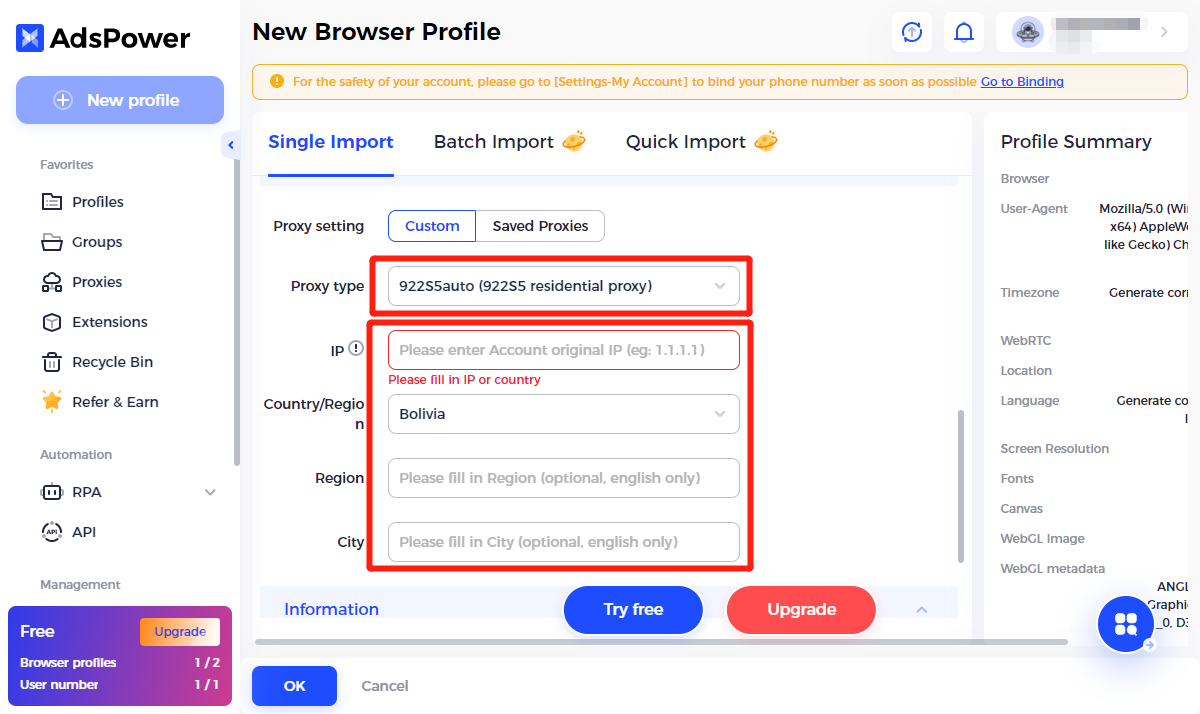 Step 4:
Find Information-Account platform and select the Account platform you want to access according to your requirements (if you do not select it, you will directly jump to the default webpage). Finally, click OK.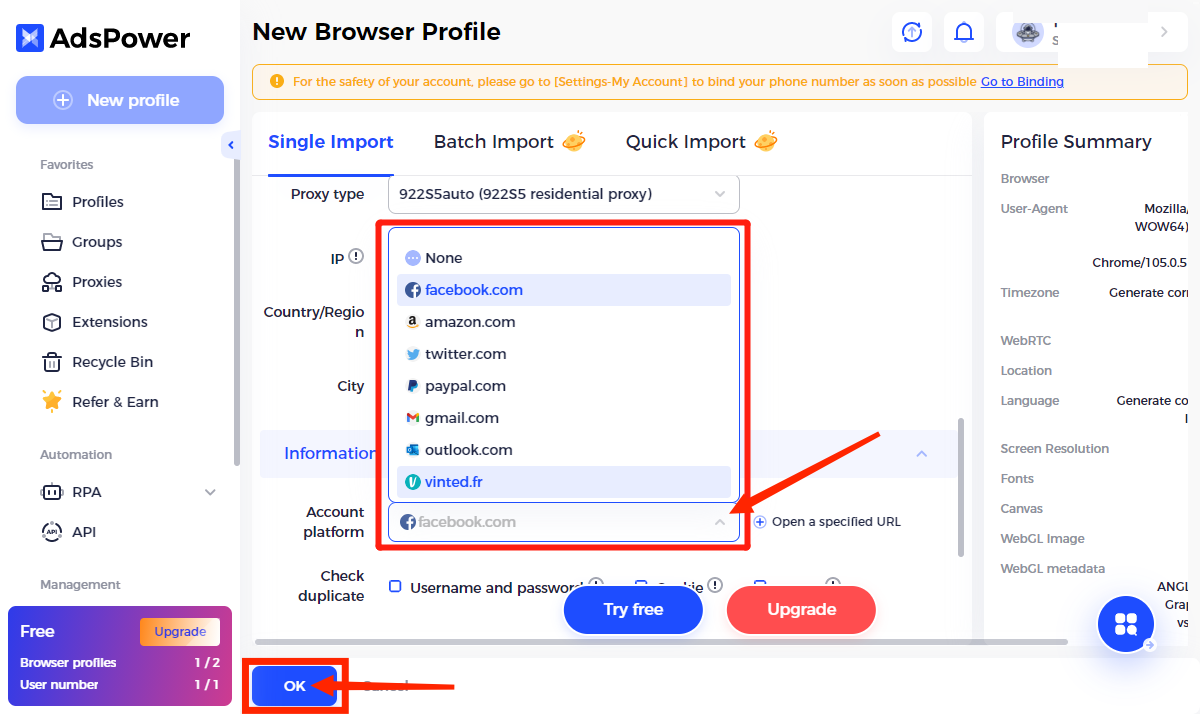 Step 5:
After clicking Open, a new webpage will jump directly to display the IP information after the successful proxy and the account platform you selected in the third step, which means that the proxy is successful and the IP address has been changed.