Configure Bitbrowser in 922 S5 Proxy client
1. Open the Bitbrowser client configuration browser file.
2. Open the 922S5Proxy client and log in to the account, and check whether the following pictures are consistent:
(1) If they are consistent, click [used] on the 922 S5 Proxy client.
(2) If they are inconsistent, copy the API port of Bit Browser and paste it into 922 S5 Proxy Client → Anti-detection browser → Bitbrowser, and then click [used].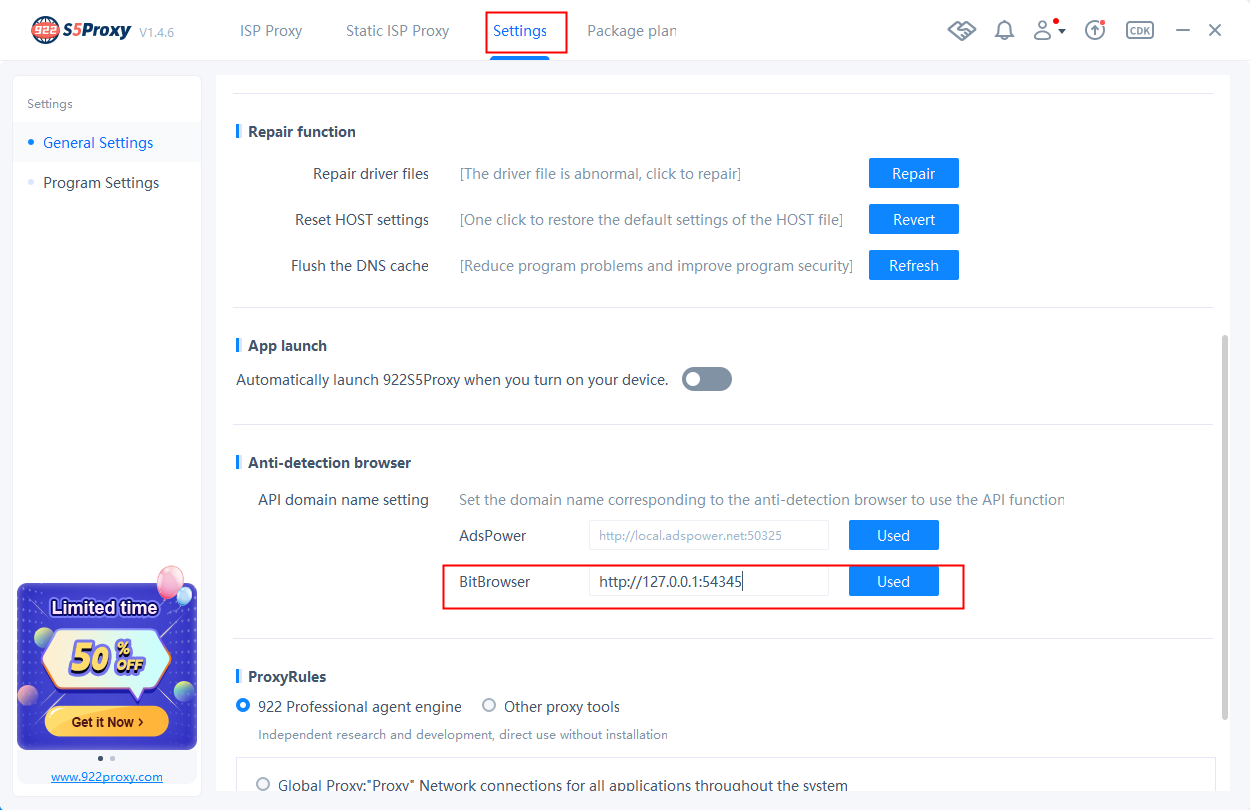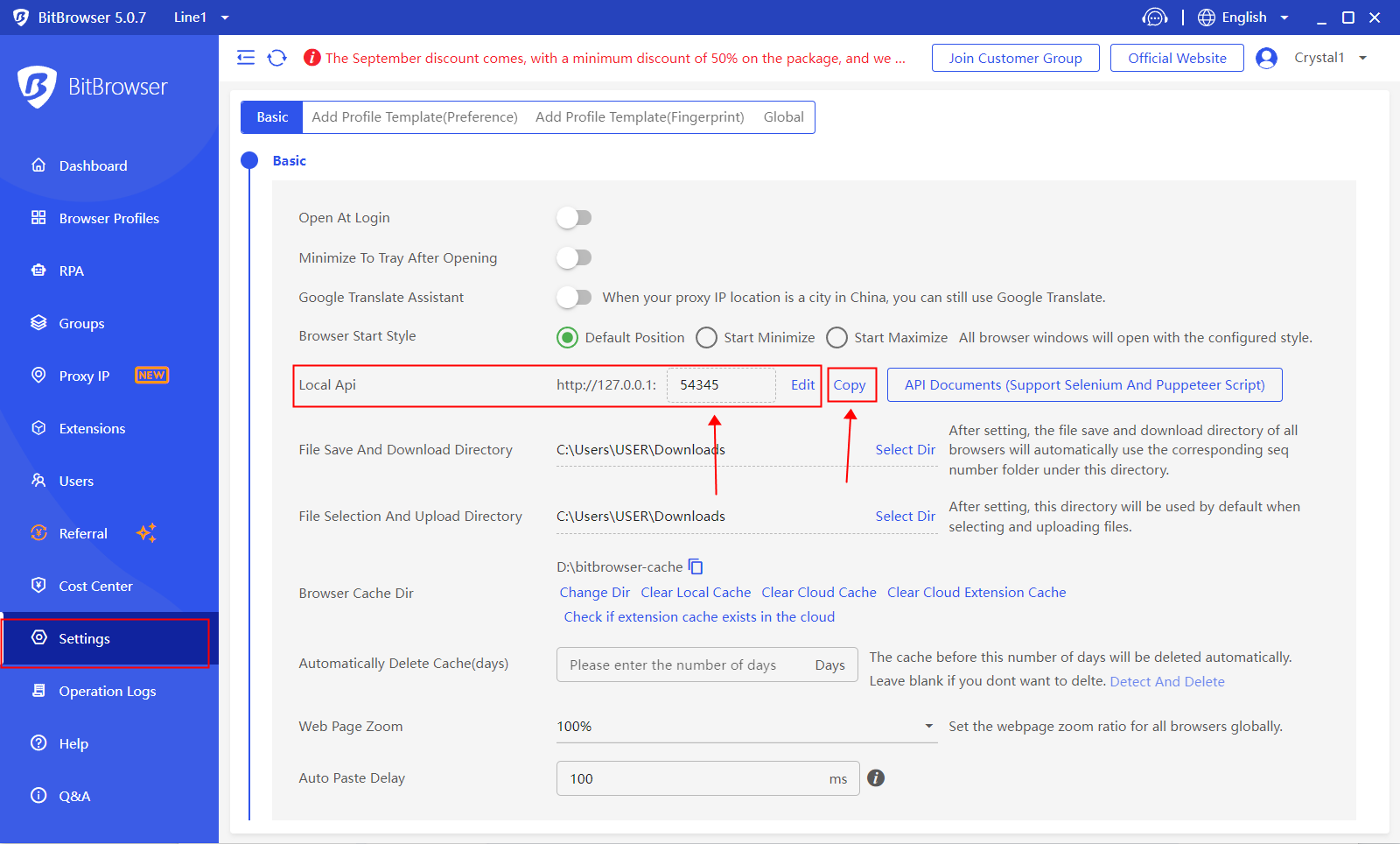 3. Click to enter the Anti-detection browser.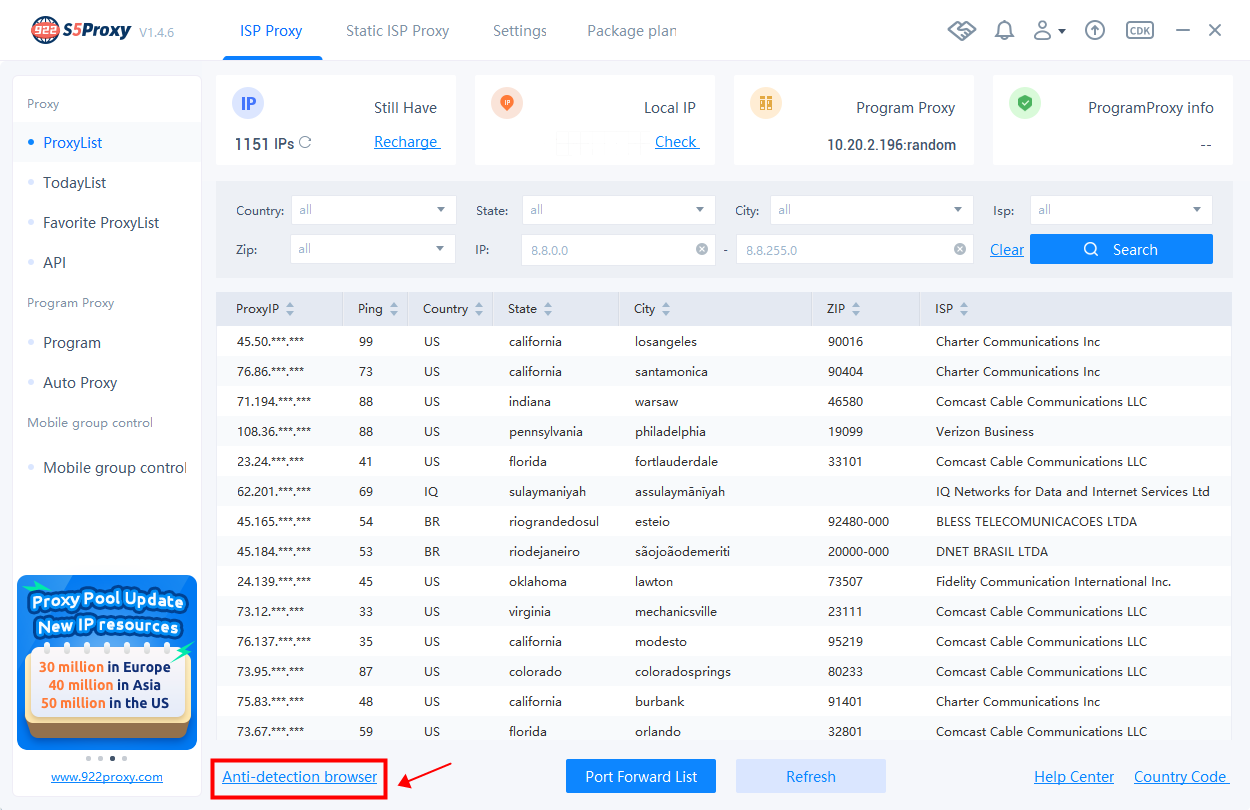 Button 1: Check [Whether to open detedtion] to enable the API calling function.
Button 2: Open the corresponding browser file.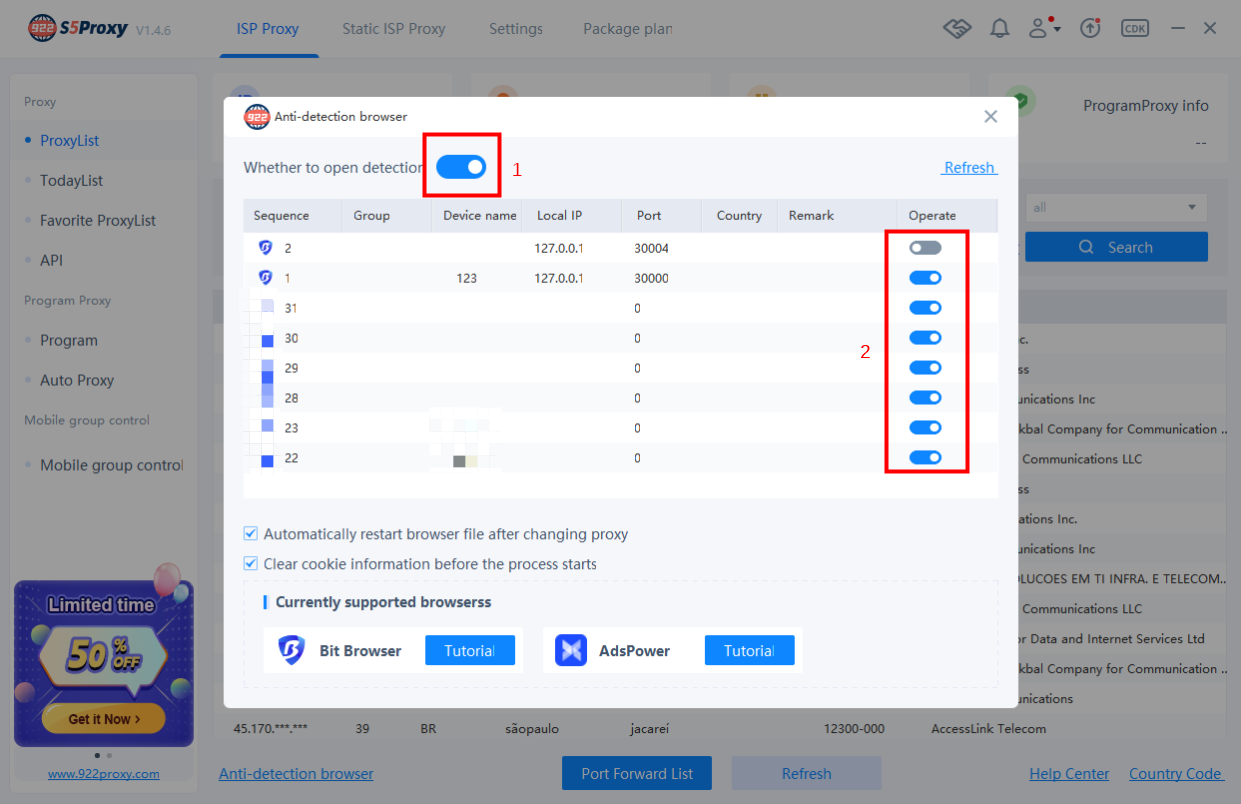 4. Check the settings according to your business needs.
(1) Check this setting and when you change the proxy for anti-detection of browser files, the corresponding browser files will be automatically restarted.
(2) Check this setting and the browser's cookie information will be cleared before each proxy.
5. Right-click the IP and forward it to the port, and the currently enabled anti-detection browser file will appear. Click on the anti-detection browser file you want to use to use it.