Step 1
Configure proxy

Step 2
Download and install gologin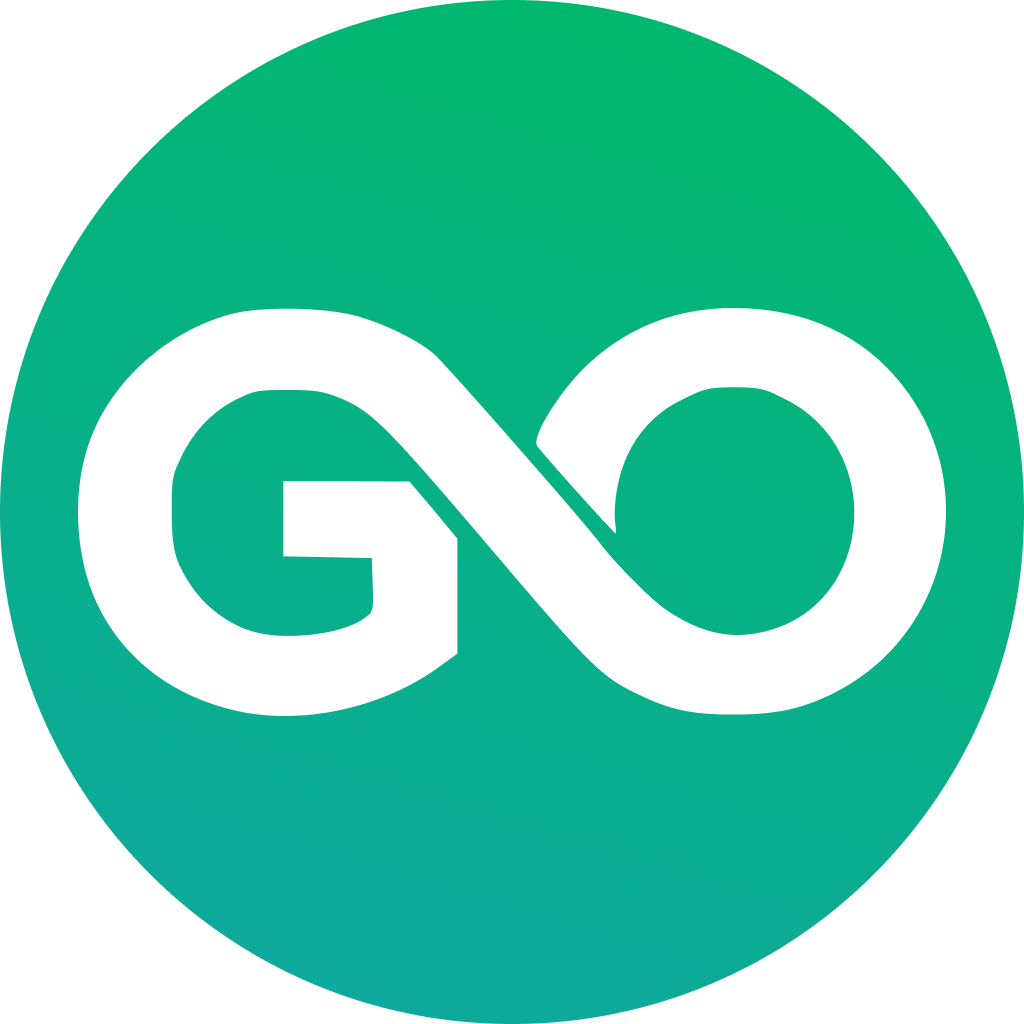 Step 3
1.Open the gologin software and click "New Profile" to go to the New Browser Profile page.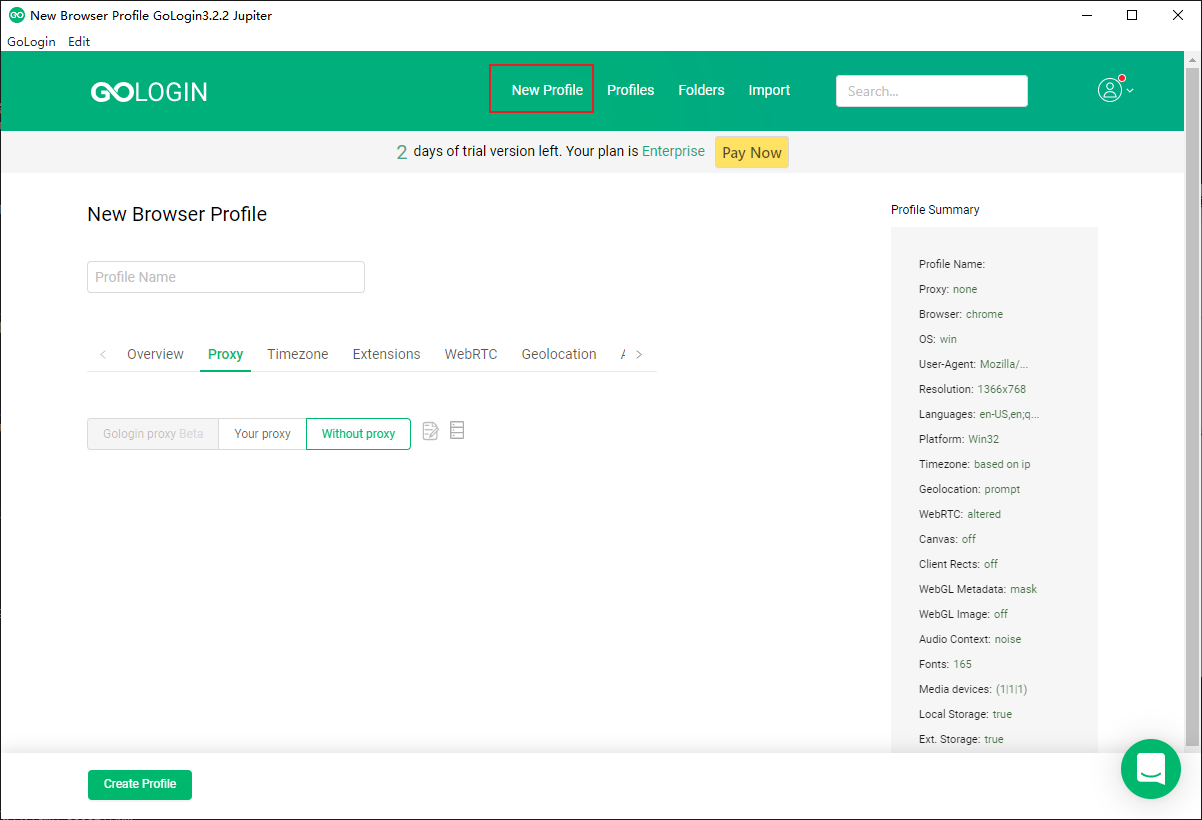 2. Enter Profile Name and select proxy-your proxy;
In "Proxy Type,Host and Port", select Socks 5 Proxy.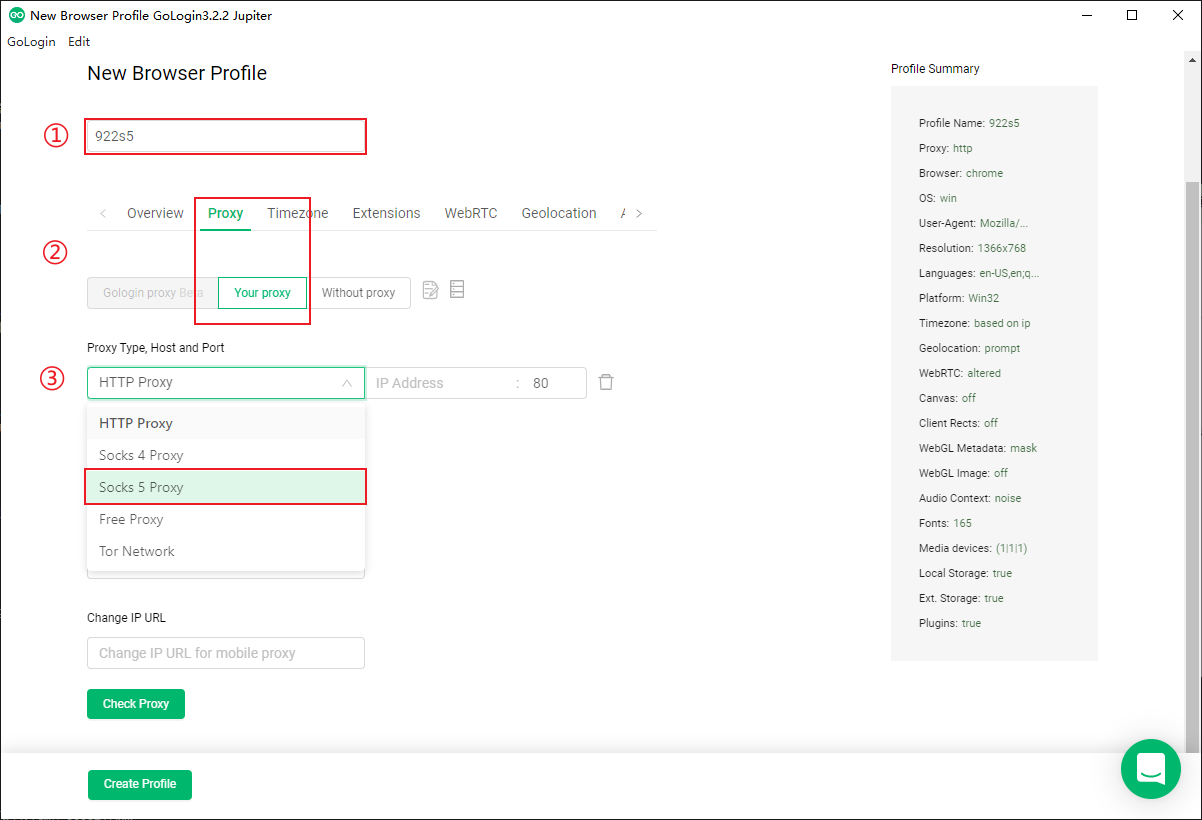 3. In the 922s5 software, extract the IP address of the target region, copy the Local IP address and Port, and paste them in the corresponding positions;
Then click "Check Proxy" to check the IP status;
Click Create Profile to complete the configuration.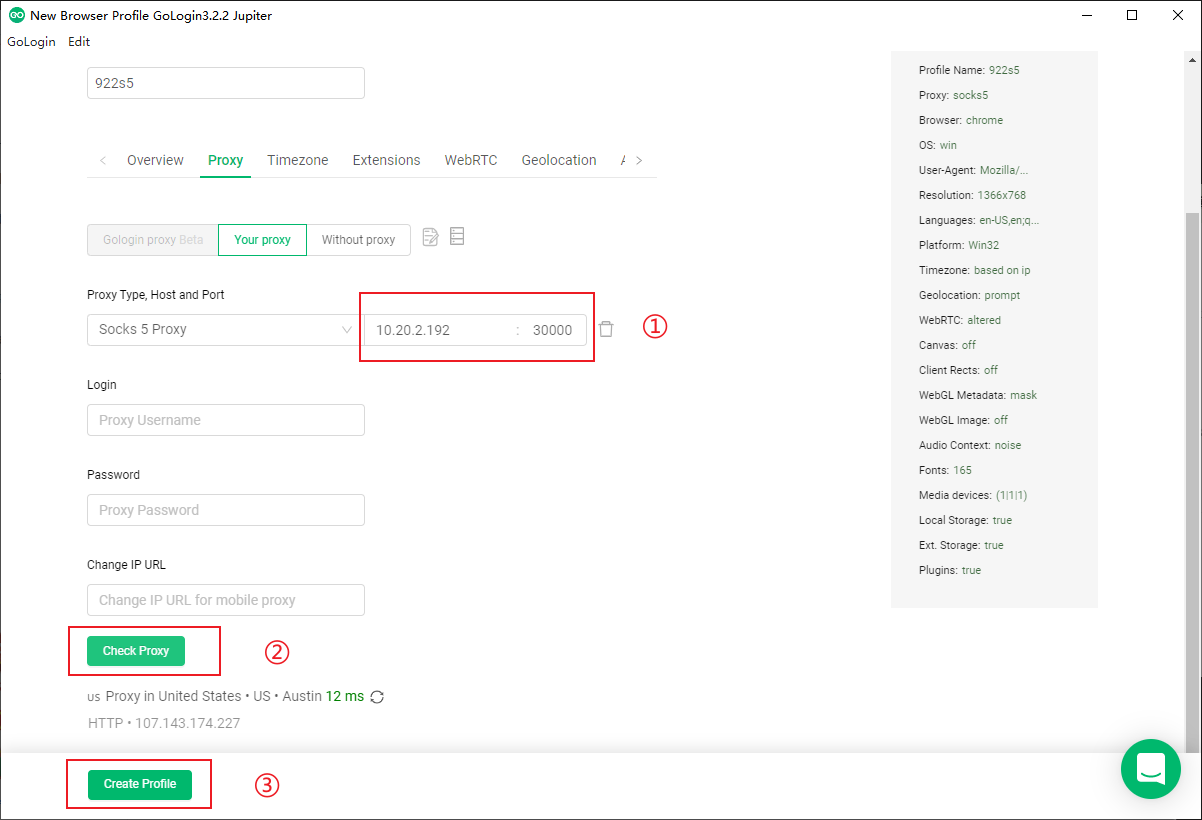 4.Click "Run" to launch the configured browser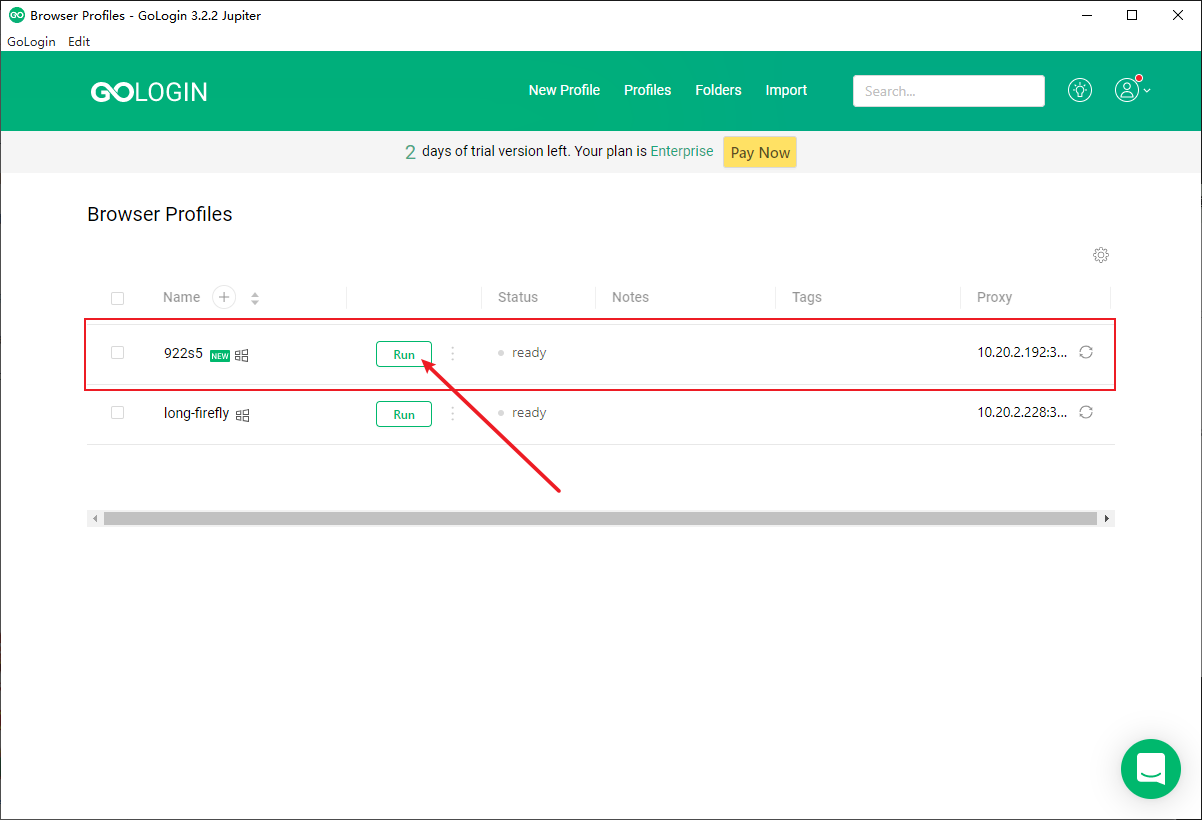 5.If the IP address of the newly created browser is the same as the IP address extracted from the 922s5 tool, the configuration is successful and the browser can be used normally.