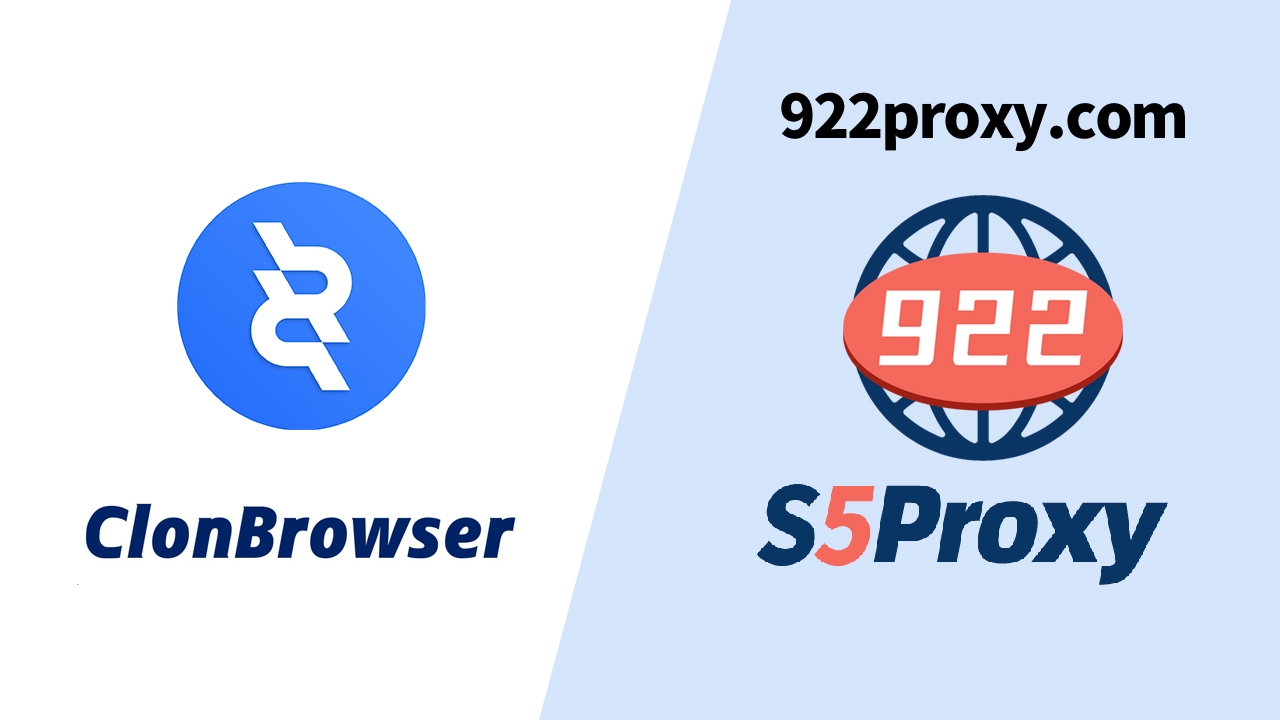 Step1:
Download and Install:ClonBrowser
(https://www.clonbrowser.com/?qd=922s5proxy)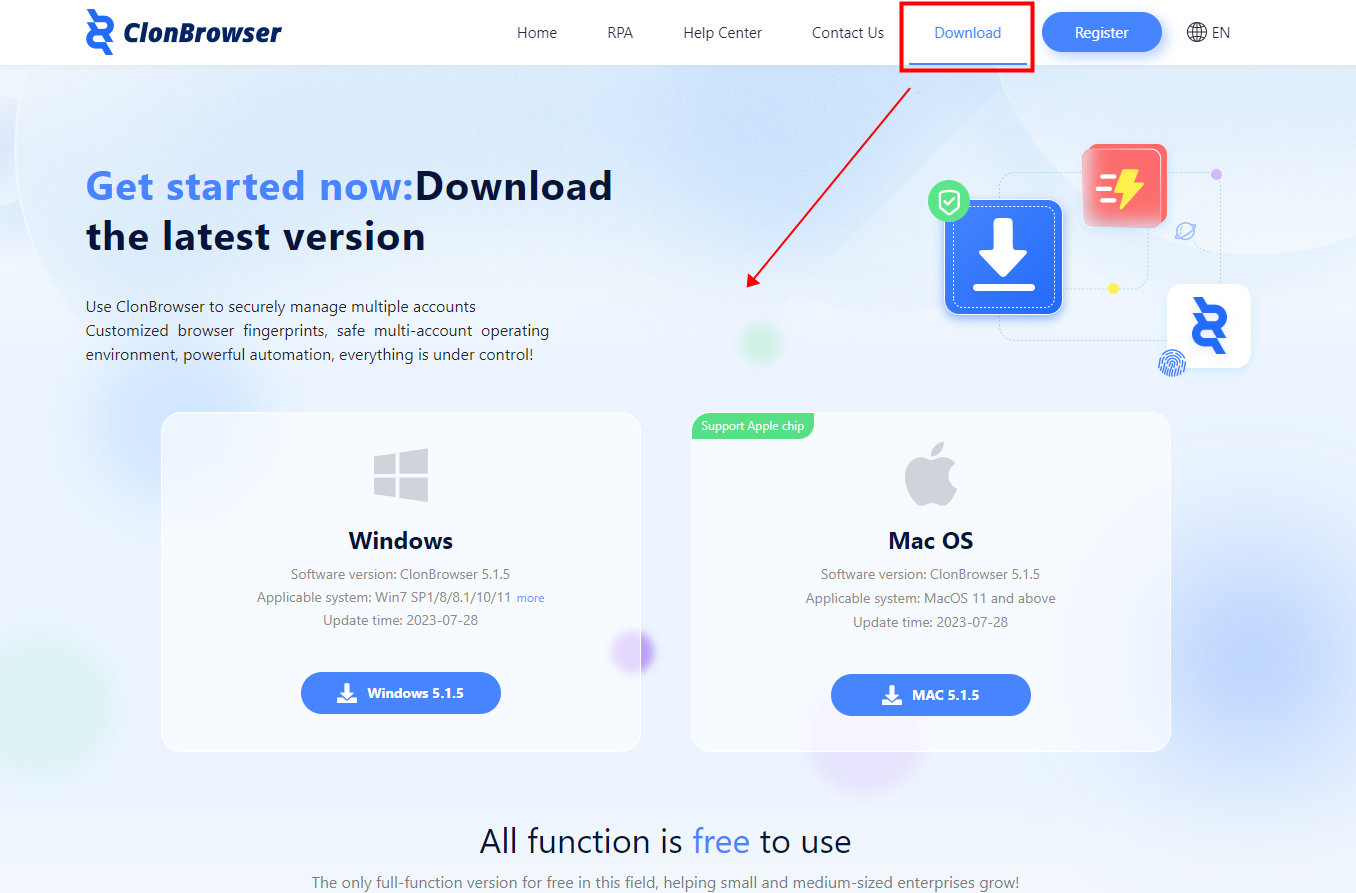 Step2:
Configure Proxy
1. Filter Country/State/City, click "Search" to obtain the proxy list of the target region, and then right-click to select proxy IP and port;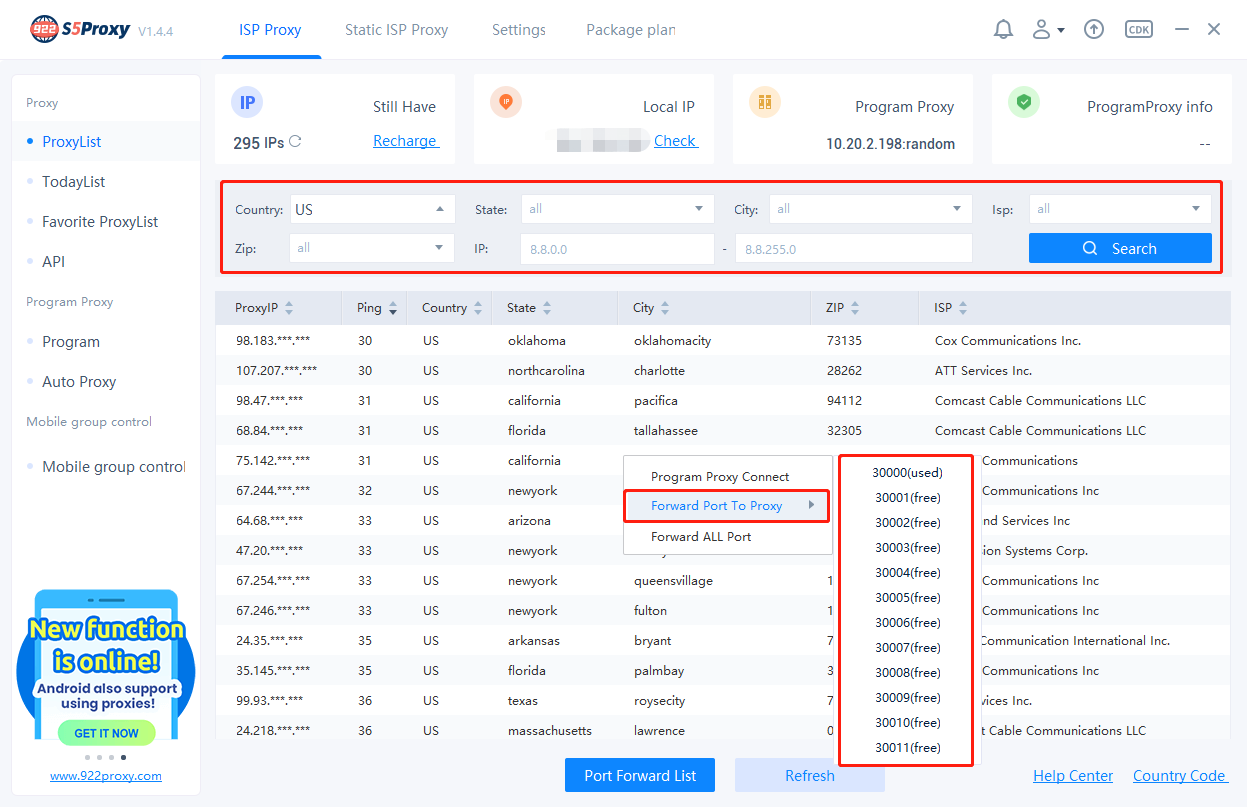 2.Click on "Port Forwarding List" to copy the IP just extracted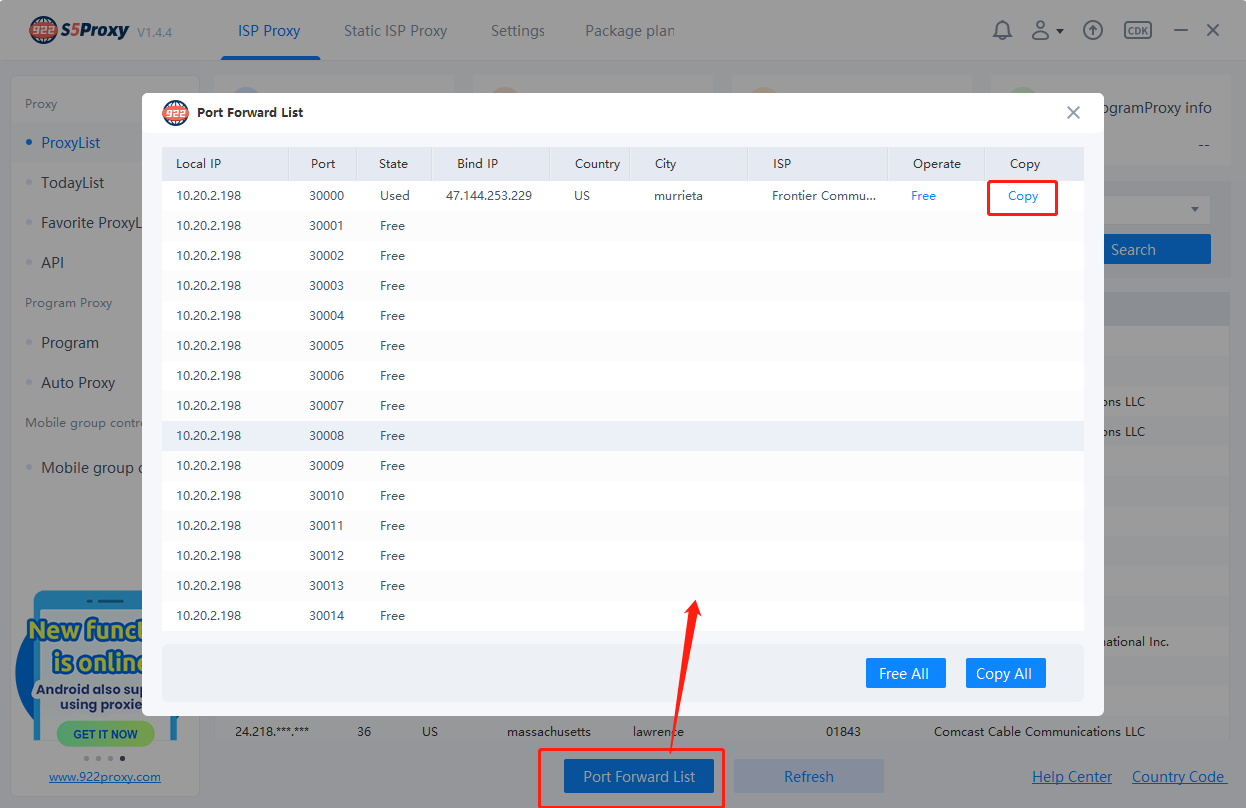 3.Open ClonBrowser and click on the New Profile button on the PF page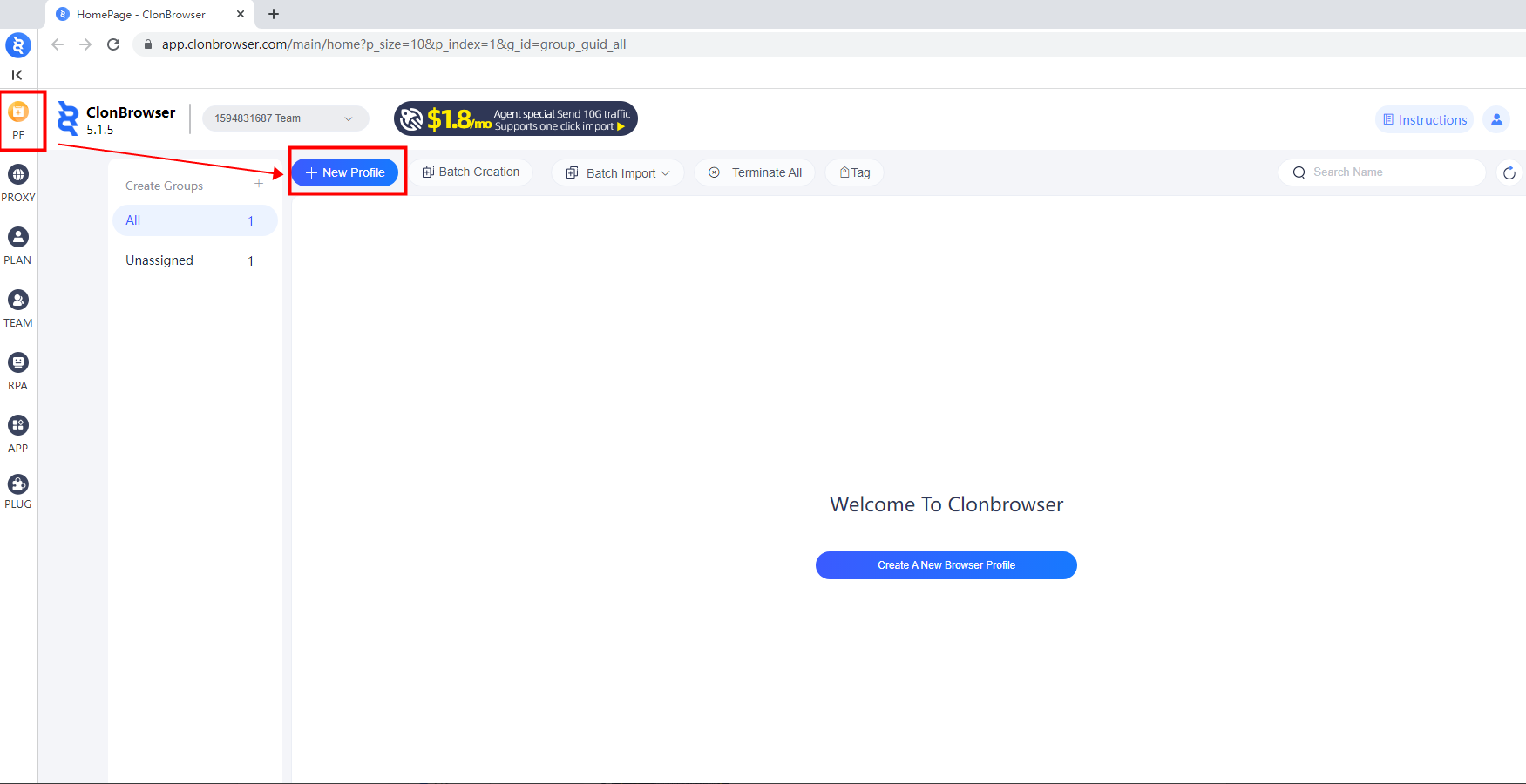 4.Enter the name, select the country, and click on the proxy list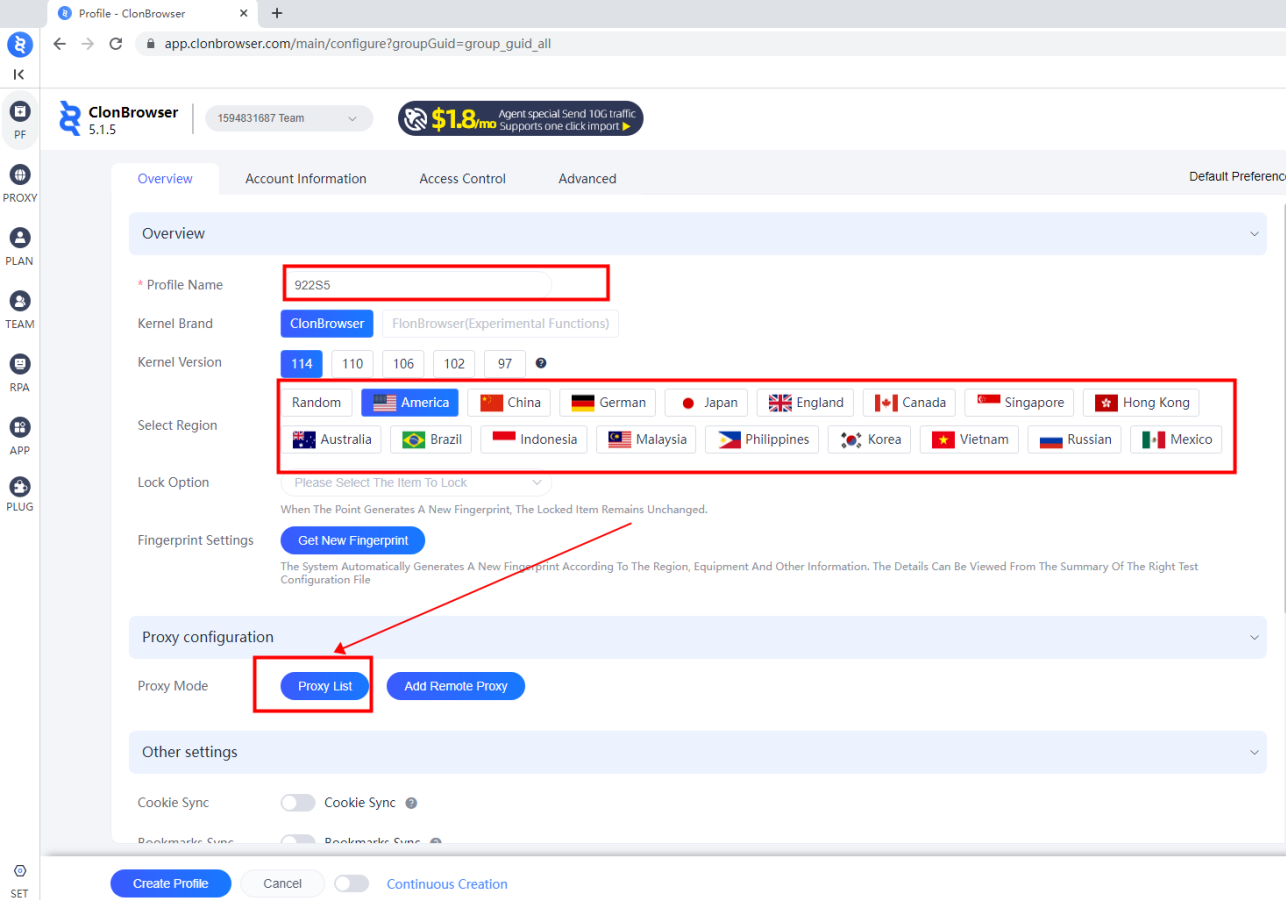 5.Click on Add Remote Proxy and select the 922-S5-Proxy or Socks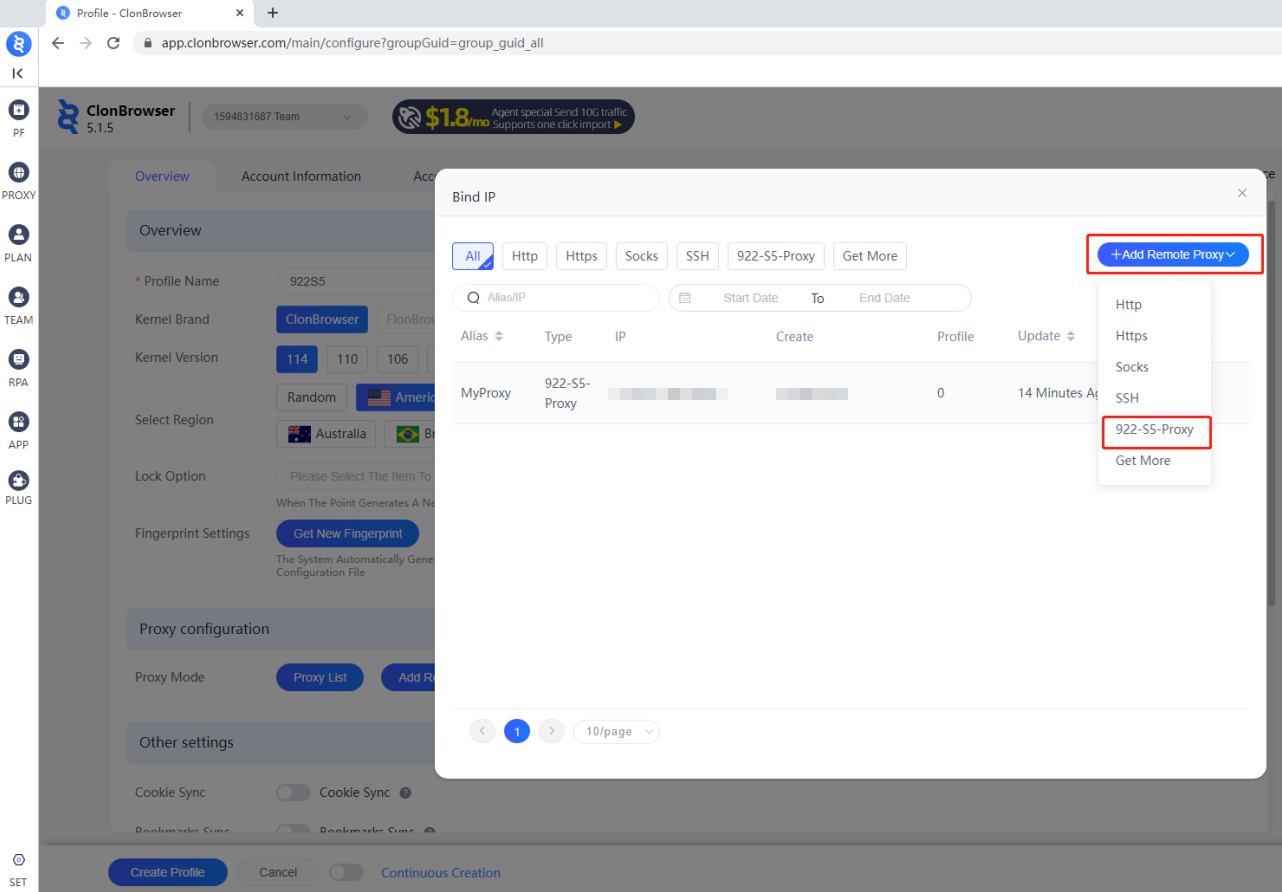 6.Paste the proxy IP and port into it, click on the connect test, and then click on save after completion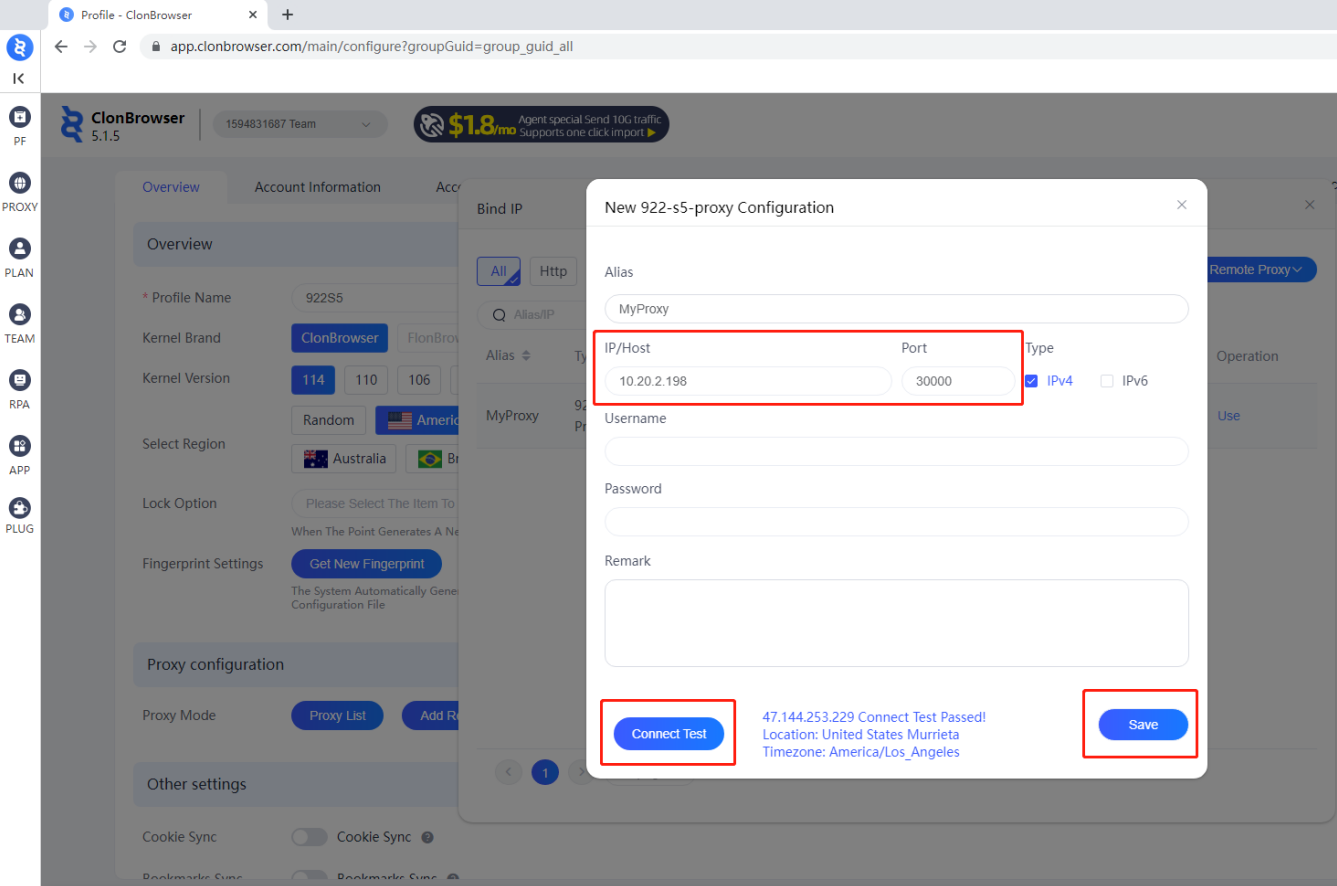 7.Click to use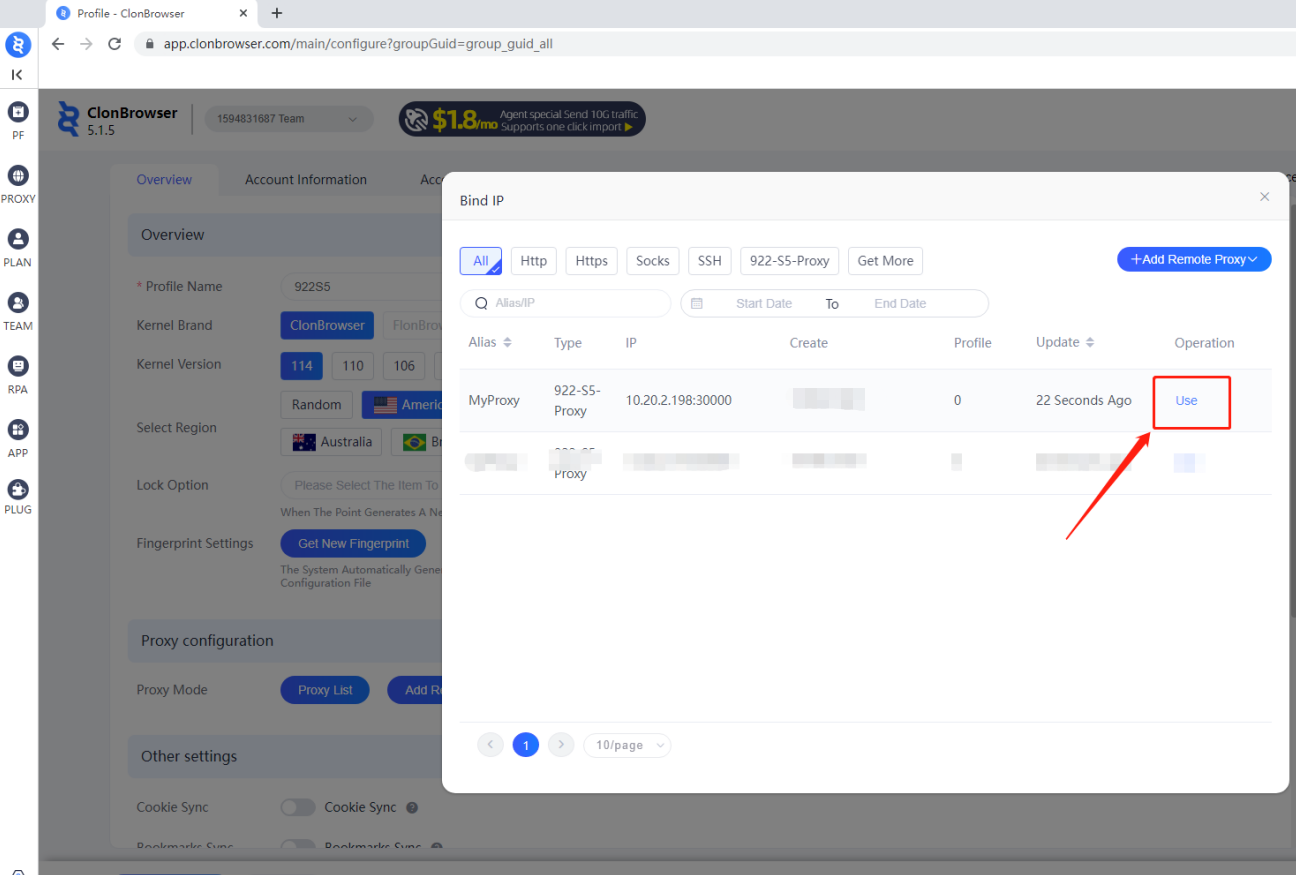 8. Click on "create profile"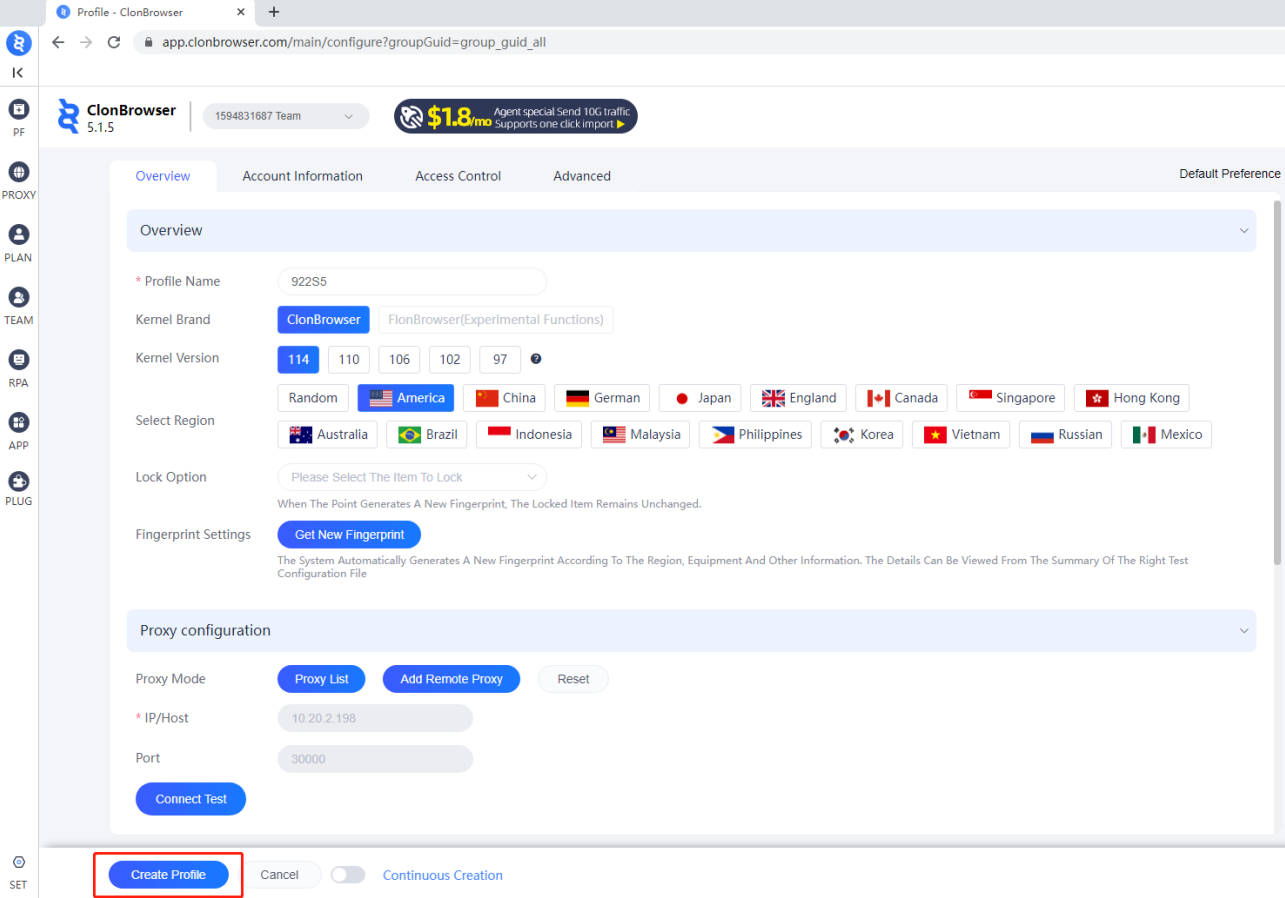 9.Finally, click on "Start"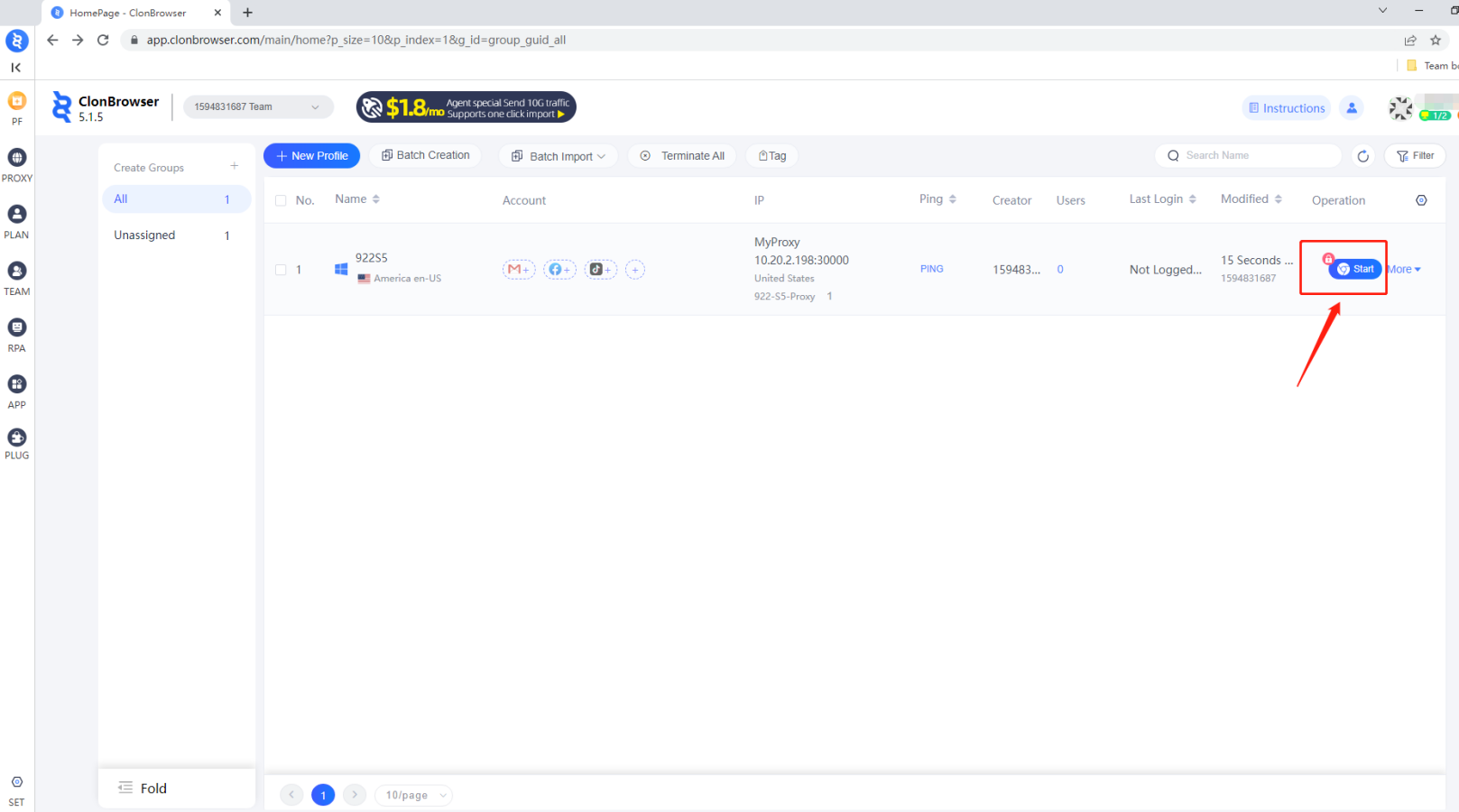 10. Proxy configuration successful