1. Log in to your 922 S5 Proxy account and enter the VPS hosting page.
2. Select the ① system, ② region, ③ configuration, ④ validity period and ⑤ quantity you need.
After selecting, click Buy to complete the purchase process.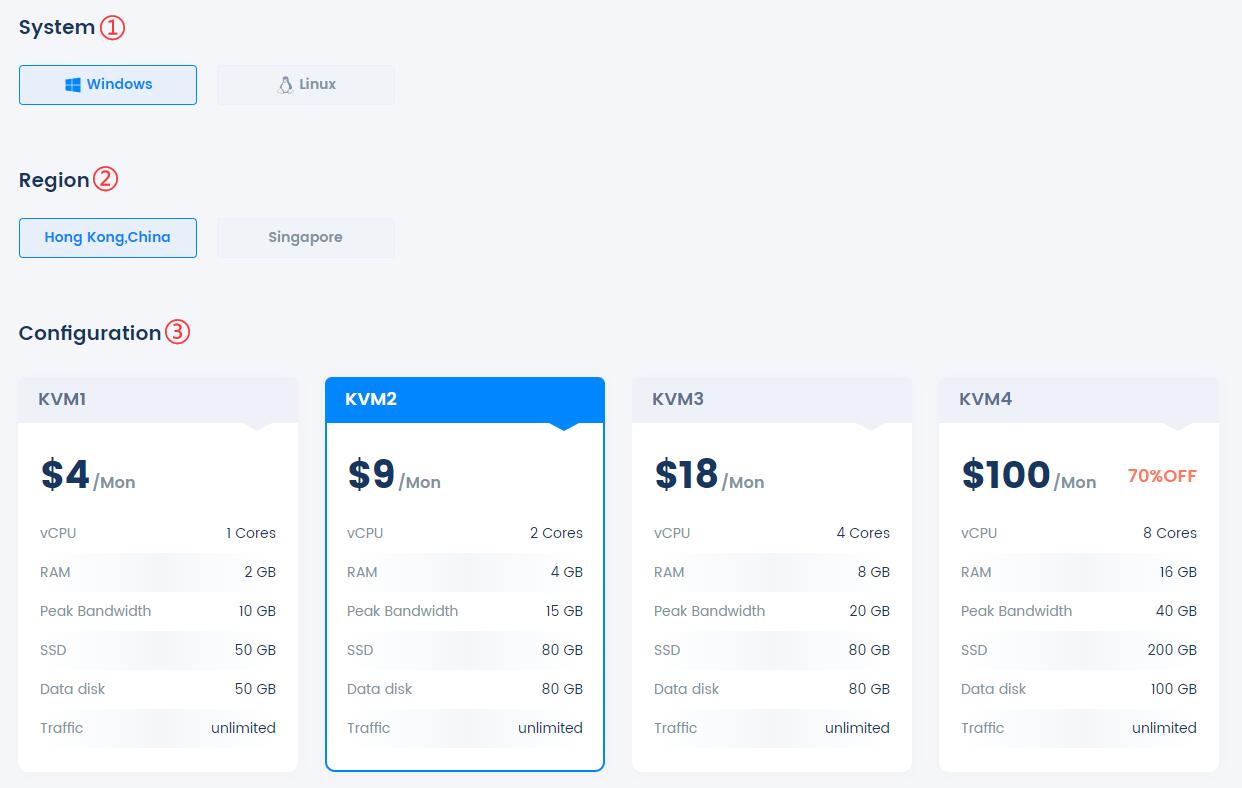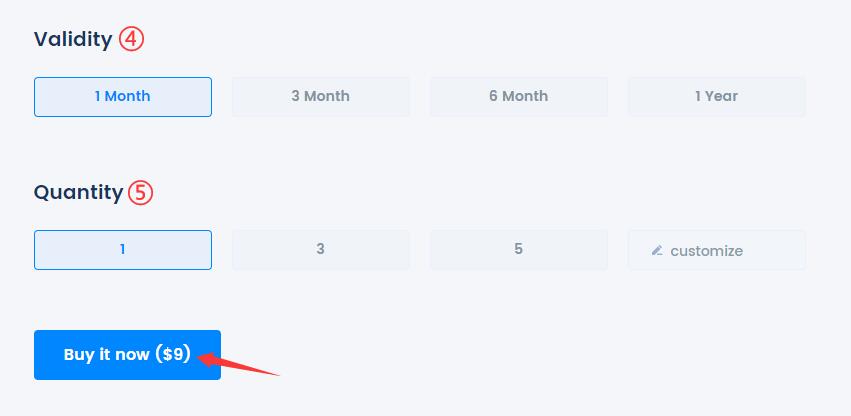 3. After the purchase is completed, the system will allocate it within 0~30 minutes, then click to enter the personal center.
4. The specific IP port, username and password of the device you obtained will be displayed on the personal center page.
Enter the corresponding username and password on the VPS remote desktop connection tool to use the device normally.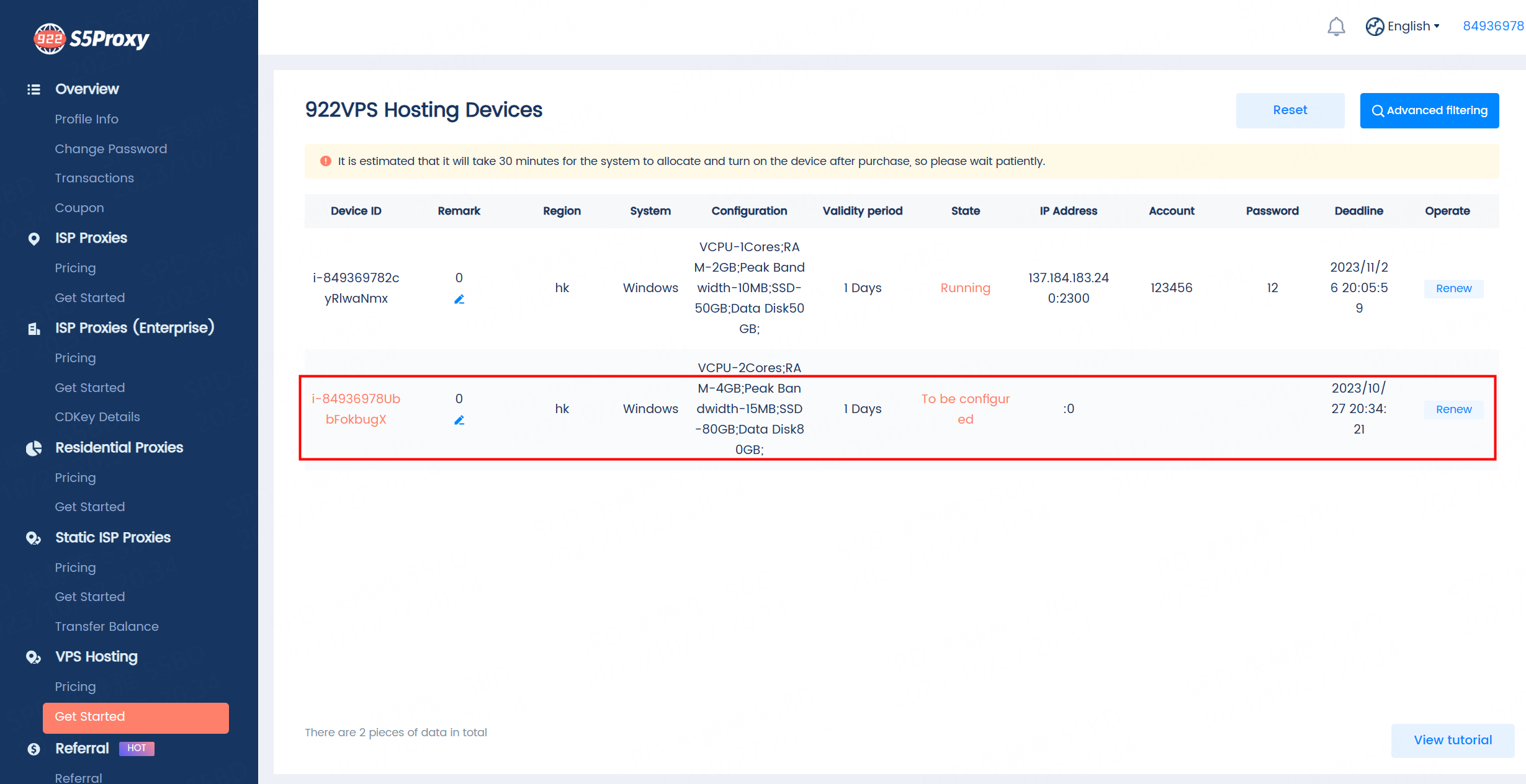 5. ①: Search to find the device. ②: you can edit the remark information. ③: You can renew the corresponding device.